Why Should Your Company Use Podcast?
Why Should Your Company Use Podcast?
/images/uploads/blog/Why_Your_Company_Needs_%282%29.png
Omaha Media Group
https://www.omahamediagroup.com/images/uploads/monster_gallery/Omaha-Media-Group-Black.jpg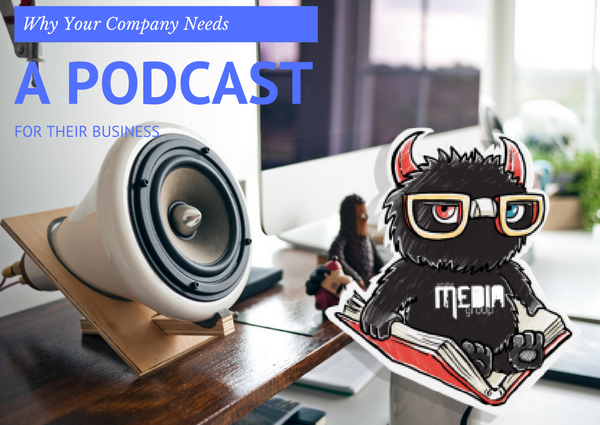 What is a podcast?
A podcast is defined as a digital audio file that can be downloaded from the internet to your computer or portable media players. Podcast shows are usually available in a form of a series and if you download podcatcher software to your podcast player, the latest episodes would be fed into your device directly through the concept of web syndication.
Podcast today is no longer a niche media that can be ignored by mainstream businesses although there are a few domains where podcasts may not be as effective as others. Barring a small number of niches, podcast have found direct or indirect commercial application in most areas. Companies are creating content for their regular subscribers and creating a strong relationship with them.
Why are podcasts so popular?
Podcasts can give you passive companionship in a way no other audio source can. Podcasts create a sense of familiarity and makes you believe that you know a person albeit through his voice. A podcast show is meant generally for solo hearing or viewing and unlike mass media like television or radio can't be enjoyed with a group or community. As a result, the level of intimacy is much higher in this medium and it makes you feel that you are a part of the show, even if it is a direct advertising.
Unlike an e-book or a video which can't be read or watched respectively when you are walking or traveling, you can listen to live audio streaming on your pod without disruption of either your concentration or your safety. The newer car models are also providing reception of live streaming facilities as podcasts are fast becoming the alternative to terrestrial radio due to better content quality.
For commercial firms, it gives an opportunity to create stellar content and connect directly with their consumers or buyers. Although creation of meaningful content is not easy and the reach is still restricted, companies can leverage the medium to create awareness about their brand. Since, the audience is highly targeted and segmented, it is easy to differentiate your brand and create steady subscriber retention and also turn them into customers.
Why should your company care to launch a podcast show?
1. Gives you direct, uninterrupted engagement with your audience: With the rise of mobile devices, there has been a proliferation of apps. Podcatcher apps like iTunes are extremely popular and the latest content of your episodic series will get downloaded to a device automatically. That means, you don't have to constantly "sell" or "promote" your content to your audience. You will have a highly loyal core audience. They can listen to your shows whenever they want to meaning their convenience gets the highest priority. It has been seen that of all audio sources, podcasts are the most popular and are often listened to for hours without interruption. This gives you the opportunity to engage effectively because there are fewer distractions.
2. Simple and cost-effective: The suitability of this medium doesn't depend on the scale of your business because all you need is a good quality microphone and ideas that you can share. A dedicated studio helps but you can do without one. The recording of your voice is simple and editing software can correct the sound inaccuracies. Since, you are directly reaching out to your audience, the cost is low.
3. An authoritative voice: If you are releasing your show in the form of a series, the voice becomes your identity and it also creates a sense of familiarity. The brand voice can be tweaked as per your needs using the voice and content of the show.
4. Good from SEO point of view: Podcasts are rich media content and presence of video and audio files on your website can push them up the SERPs. Your website will also get crawled faster.
As a business owner, you can no longer afford to ignore this niche as it is one of the fastest growing media and you can get loyal followers who can be converted into customers easily.
Contact Us
We want to hear from you, so what are you waiting for? Contact us today.
Get In Touch
Share this post
Comments