You need holiday email marketing.
You need holiday email marketing.
/images/uploads/blog/holiday-email-marketing-omaha-media-group.png
Omaha Media Group
https://www.omahamediagroup.com/images/uploads/monster_gallery/Omaha-Media-Group-Black.jpg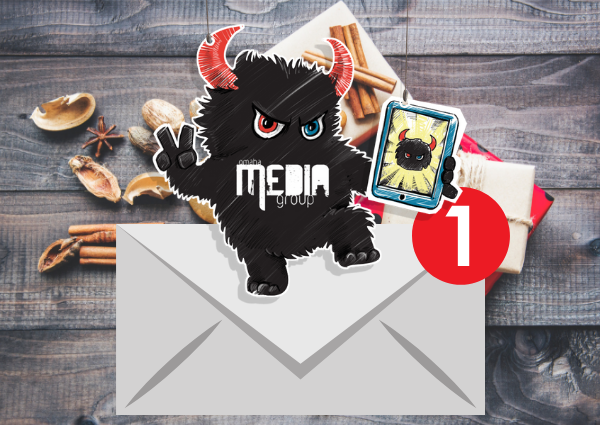 Email marketing is one of the most effective tactics that you can utilize during the holiday season.
With the audience of Facebook changing by the day, it can be difficult to reach them. The platforms newsfeed manages an extensive amount of content which makes the visibility of any brand a challenge.
As of January 2018, Facebook made the decision to prioritize the connection between friends and family. In turn, giving marketing content and businesses the back seat.
Because of this, having an email list has become one of the most valuable assets a business can have! When your target audience has signed up for your email list, you have direct access to the consumers and followers who want your content and information. The opportunity to reach your niche audience is exponential.
How to get the best from a holiday email marketing campaign.
Plan ahead.
Planning ahead for the upcoming holiday season is a must. Planning ahead doesn't just mean planning to create email campaigns for specific holidays. Planning ahead also means doing your research prior to your campaigns.
Analyze the demographics and niche of your audience. Determine what they're shopping for, when they're shopping for it, what the trends are this seasons, and what was successful in the years prior. It's important to also research the best dates and times to send emails to the contacts on your email list.
All of these variables can make a difference in the success of your email campaigns!
Be mobile friendly.
Not only is a mobile-friendly website critical for SEO, it's critical for your email campaigns. Emails are now officially opened more on a mobile device than on a desktop computer.
Additionally, if an email isn't displayed properly on a mobile device, it's typically deleted within three seconds. Regardless of how great your content is, incorrect sizing, poor text layout, and slow load speed will deter your subscribers in no time.
Not only will you lose out on a possible sale via the email campaign, you'll likely have unsubscribers. As many as fifteen percent of an email list will unsubscribe, not just delete your email.
Be personal.
While reaching your audience at one time is a great plan of attack for the holidays, it's important to be as personal as you can. Humanize your brand and encourage participation through your email campaigns. You might even consider reward-based engagement.
Sam Hurley, founder and managing director at OPTIM-EYEZ offers this advice:
"Go beyond the 'first name' to make your subscribers feel special. Create a social contest that applies the principles of game-mechanics (gamification) and creates a brand buzz."
If email marketing is something you'd like to consider for your business this year, we'd love to help you with that!
Share this post
Comments