3 Ways you can Improve the Landing Page Conversion Rate of your Website
3 Ways you can Improve the Landing Page Conversion Rate of your Website
/images/uploads/blog/TEXT.jpg
Omaha Media Group
https://www.omahamediagroup.com/images/uploads/monster_gallery/Omaha-Media-Group-Black.jpg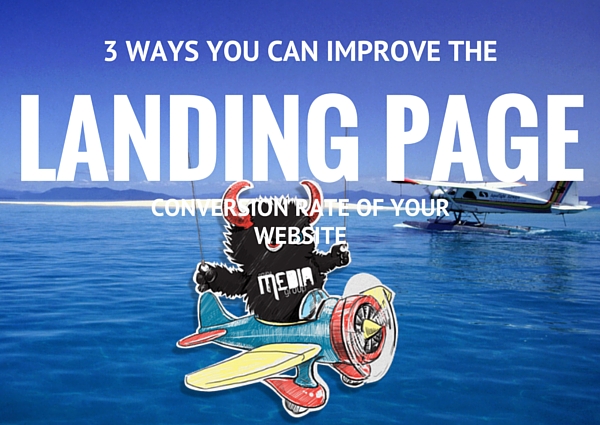 It has been told numerous times at different places that a landing page is probably the most important page of your website because this is where you get your prospects to convert by taking a favorable action.
The actions could be of different types. You could get a customer to reveal more information so that you can feed the data into your CRM and target them better by customizing your offering. You could sell a product or a service to them. You could make them subscribe to your newsletter or blog. You could also get them to promote your brand or idea through social sharing.
Getting your target customers to convert requires intuitive skills. It is about knowing the exact needs of your specific kind of audience and understanding their heartbeat. Understanding what a customer finds off-putting or discouraging in a page is not easy. Even if the conversion rate of your landing page is not great, you can still try a few things to see if things improve.
1. Reduce Navigability on Your Landing Page
It is undeniable that navigability is one of the most important elements of improving user experience and interactivity of a website. However, while it works fine on the other pages of your website, you must remember that a landing page, is the final destination. There should be no unnecessary links or exit points using which a prospect can exit after you have worked so hard to get them there. If your landing page is about selling a product or service, get the person to focus on that. You can add a separate thank you page to link them to your content or for social sharing. However on the landing page, you should tell them about the benefits of the purchase, add a few authentic testimonials, tell them about the additional benefits that you may be providing, such as free home delivery or a free gift. You could display a coupon code on the page itself that would help them to get an additional discount.
2. Make Your CTAs as Clear as Daylight
If you really want to give your CTAs a chance to work, you will have to make them totally unambiguous, succinct, and visible. They should always be above the fold. Use different designs or colors to highlight them. Use action words that convey a strong message evoking a strong emotion followed by an action. Contrast the CTA button with its surroundings; make the page interesting.
3. Visual Elements Work Better Than Plain Text
Use a light infographic or a simple animation instead of plain text. However, it should be minimal so that it does not take the attention away from the CTA. Link the different visual cues to create one single message that is powerful. Make the prospect think that it is they who want to take the action more than you want them to.
Never abandon testing. Yes, it is true that you will have to rely on your instincts but testing at least tells you what people do not want. That means you can focus on some other strategy that works without spending time and money on one that is not useful. As always, we are here to help if you think you need some professional advice on how to improve your landing page conversions.
Contact Us
We want to hear from you, so what are you waiting for? Contact us today.
Get In Touch
Share this post
Comments