Thrift World's Shopify Launch
Thrift World's Shopify Launch
/images/uploads/blog/Thrift-World-Project-Page-Website.jpg
Omaha Media Group
https://www.omahamediagroup.com/images/uploads/monster_gallery/Omaha-Media-Group-Black.jpg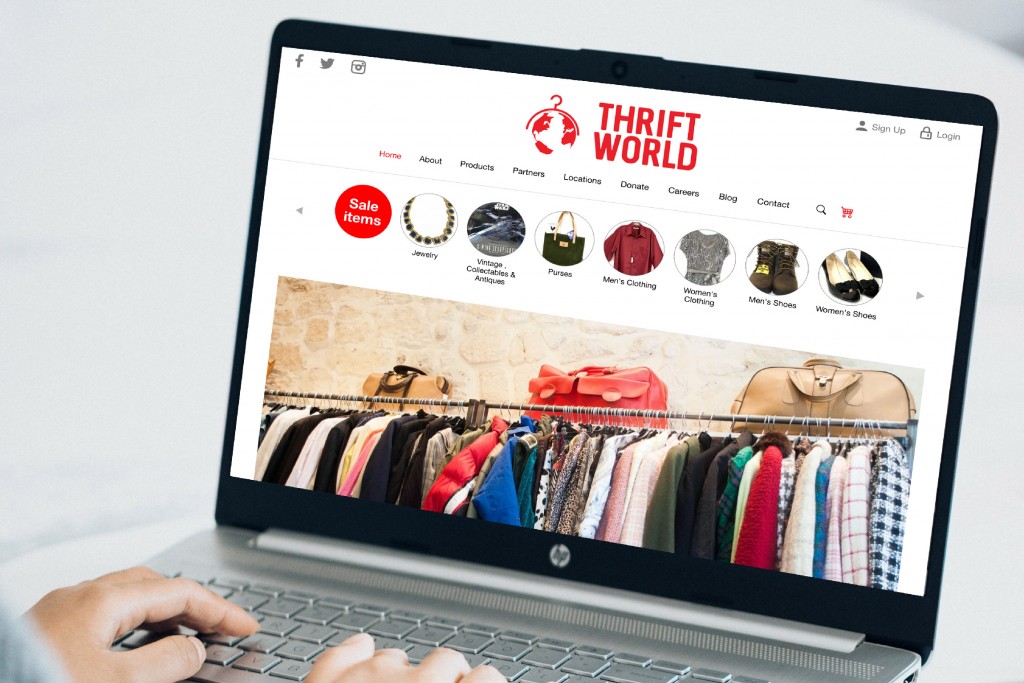 Omaha Media Group is proud to announce the launch of Thrift World's new website redesign project! Our team is excited to launch this new website redesign along with the announcement of Thrift World's seventh location. From Omaha, Neb., Independence, Missouri, and now Carroll, Iowa, Thrift World is proving to be a thrifting frenzy!
OMG's designers and developers have been busy working with the team at Thrift World to provide the best user experience and don't forget about the best shopping experience.
Steven Stark, Thrift World's CEO was ready to take on a redesign to achieve a sleeker, more modern user experience with the ability to easily have consumers shop from the comfort of their homes.
Our designers and developers have worked hard to continue to provide the best experience on Thrift World's website with an initial ecommerce launch, an eBay integration, and now a redesign with Shopify!
The design process
The redesign switched the navigation around to bring it to the forefront of the design which helped to make finding the products even easier. Along with this, the text was bolded and made larger to help with accessibility for each and every shopper, and with the right amount of white space behind all of this, it provides the perfect redesign!
The development process
The merge of ExpressionEngine6 with Shopify provides Thrift World the ability to grow its digital footprint. Shopify provides the tools to upload products faster, categorize them better, and still integrate with eBay, Facebook, Instagram, and other online platforms.
Since Shopify is a popular and feature-rich ecommerce platform, it provides more functionality and additional features that we were unable to be implemented before.
OMG wanted to move them to a platform that would help them grow and give them the tools that they need.
While some of the biggest changes are on the back-end of the site, which is invisible to thrifters, the new layout, and features on the homepage are really what brings this site together!
Oh, and we forgot to mention to all the Thrift World thrifters, ShopPay and GooglePay integration have also been added, in addition to PayPal for setting up their payments with information that remembers order history.
We are excited to continue to work with Thrift World! Let's pop some tags!
Share this post
Comments