4 Tips That Will Help You Increase Your Twitter Conversion Rate
4 Tips That Will Help You Increase Your Twitter Conversion Rate
/images/uploads/blog/INCREASE_YOUR.jpg
Omaha Media Group
https://www.omahamediagroup.com/images/uploads/monster_gallery/Omaha-Media-Group-Black.jpg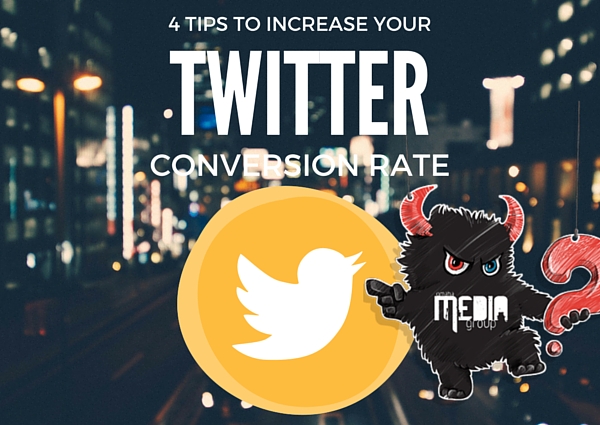 If you are using Twitter to engage with your customers and prospects, you are already on the right track. However, a lot of marketers do not know how to engage their customers and prospects correctly. Blindly tweeting and hoping that your customers would see it or retweet it would not help.
Twitter is a great social media for direct engagement with your target audience and for lead generation. However, according to MarketDominationMedia,
Only 34% marketers know how to use Twitter as a marketing channel properly, although there are almost 300 million active users worldwide and approximately 500 million tweets go out every day.
The following are some strategies that you can adopt to improve your click-through rates as well as conversion rate.
1. Use the Right Hashtags
Most people use hashtags in their tweets to increase chances of their visibility even beyond their immediate followers. While using one or two hashtags per tweet can increase chances of engagement and also get more retweets, data cited by Crazy Egg shows that if you are using more than two relevant hashtags in a tweet, chances of engagement go down by 17% on an average. If you are unsure about the tags that would work, you can follow the tweets of industry leaders and major KOLs (key opinion leader) in your domain and see which hashtags they are using and which ones are drawing the maximum engagement.
2. Use Action Words in Your Copy
Twitter is a 140-character microblogging site (however the 140 character limit is rumored to be abolished soon). So, you will have to write copy which maintains brevity, is unambiguous, and direct. If it is a promotional tweet, then make it look like one. Use action words because they get the best response. If you want a retweet, use the word "retweet" in your copy, and as per reliable data, you will get almost 300% more retweets. If you are offering a discount or free downloadable software, use the word "download" in your copy and also share the relevant link. Make your CTAs absolutely clear; making direct offers increase chances of lead conversion.
3. Get the Timing Right
Even if you tweet throughout the day, there are still chances that you may not get the kind of audience response you were hoping for. Studies have shown that tweets made at certain times during the day or week receive an overwhelming response while those done at certain other times get overlooked. The most popular time to tweet according to some studies is between noon and 1pm. However, engagement is highest between 11pm and 5 am, oddly enough. To that point, most of your total engagement comes from clicks; the click through rate is also highest during weekends and midweek and often at unusual times, like 2 am. You can use a scheduling app like HootSuite that would allow you to send your tweets a particular number of times during a certain hour.
4. Use Relevant Images
According to Crazy Egg, studies have shown that tweets with relevant images get almost 94% more click throughs than those without. A relevant image with minimal color, abundant whitespace and a nice message can drive audience engagement way more meaningfully than those which don't use an image.
Once you master how to effectively use Twitter to drive more customer engagement, you will get a huge increase in lead generation and conversion.
Do you need help setting up and managing your social accounts? Contact us today!
Contact Us
We want to hear from you, so what are you waiting for? Contact us today.
Get In Touch
Share this post
Comments