5 Things That a Social Media Marketer Should Be Doing In 2016
5 Things That a Social Media Marketer Should Be Doing In 2016
/images/uploads/blog/5_THINGS_A.jpg
Omaha Media Group
https://www.omahamediagroup.com/images/uploads/monster_gallery/Omaha-Media-Group-Black.jpg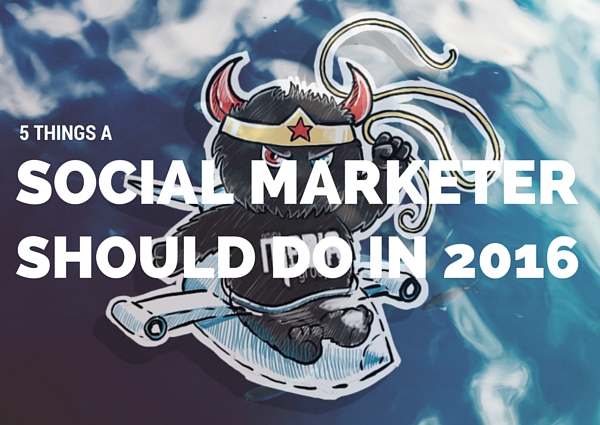 2016 has brought new opportunities and challenges for social media professionals and marketers. Social media is a fast growing and rapidly changing medium. A practice in the field of social media marketing that might have been considered valid and important in 2015 may no longer find a place in the list created by experts in 2016. This means professionals who have the zeal to learn new tricks and constantly adjust to the new social media landscape would be successful in this field.
The top 5 social media best practices for improving your social media conversion rates are as follows:
1. Share Viral Videos
Sharing video tutorials, showing how your products solve real life problems, uploading a CSR video showing how your company is changing lives, highlighting a social problem through a video and seeing that your target group (the possible donors and benefactors) get to know about the video and the issue at hand is important. Putting a face to your company, an otherwise faceless monolith, also helps to connect with people. People want to know about real people, their stories, their struggles and their inspiration behind the creative process. Videos are something a social media marketer will have to create and share regularly for an instant connect. A good video can go viral in a few hours and become a topic for discussion on the social media.
2. Realize That Social Media Marketing Goes Beyond Facebook and Twitter
Even 'til a year and half back, marketers were spending the lion's share of their social media budget on creating ads and optimizing campaigns on Facebook and Twitter. Other emerging marketing platforms like Pinterest, Tumblr, Instagram, Reddit, Flickr, and LinkedIn among others were ignored. With the expanding social media landscape, these sites are seeing huge "footfalls" everyday and have a lot of potential for propagating sponsored content or ads. Some of these are more cost effective and offer better value on a per-dollar-invested basis.
3. Offer Incentives to Your Target Audience
Offering different incentives to your customers is slowly becoming an accepted norm in social media circles. If you want your posts to be more popular or if you are an online marketer selling products directly, it is completely ethical for you to offer free goodies like a download-able software or offering discounts, chance to enter a sweepstake contest or loyalty points that can be used later at brick and mortar shops of this chain, if you want to really capture audience attention.
4. Create and Share Real-Time Marketing Moments
It is quite common these days for companies to engage their audience by creating and sharing instant updates, GIF files and other creative messages during a live sporting event or when a wide-scale social media debate is underway. This is how you can become a part of the discourse surrounding various events and also make meaningful contributions. Your audience will love you more for engaging them meaningfully. However, it shouldn't disrupt the actual conversation. Every year advertisers try to outdo each other during the Super Bowl by creating witty, humorous and content-rich ads. If your company can start a new trend around a topic on Twitter, targeting the hoopla, it would indeed improve the brand visibility.
5. Focus on Earned Media
Marketers will have to partner with social media influencers like celebrity bloggers and those who have huge fan following on social media sites like Twitter. The trust value is far higher in earned media form than in paid media advertisements and influential social media celebrities would continue to wield a lot of clout on their followers. So, one of the ways of leveraging their "reach" is by asking them to promote products subtly for you.
The remainder of 2016 holds a lot of promise for social media marketers. Yes, there are challenges with more federal control and ethical issues being raised, but if you follow these tips, rest assured that you will be able to engage more effectively with your target audience and soon it would translate into a better sales figure.
Can we help you with your social media marketing? Contact us today and we'll get you in touch with our Social Media Specialist!
Contact Us
We want to hear from you, so what are you waiting for? Contact us today.
Get In Touch
Share this post
Comments