Common Challenges that Marketers Face Today in Online Marketing
Common Challenges that Marketers Face Today in Online Marketing
/images/uploads/blog/COMMON_MARKETING_CHALLENGES_OMG_BLOG_%281%29.png
Omaha Media Group
https://www.omahamediagroup.com/images/uploads/monster_gallery/Omaha-Media-Group-Black.jpg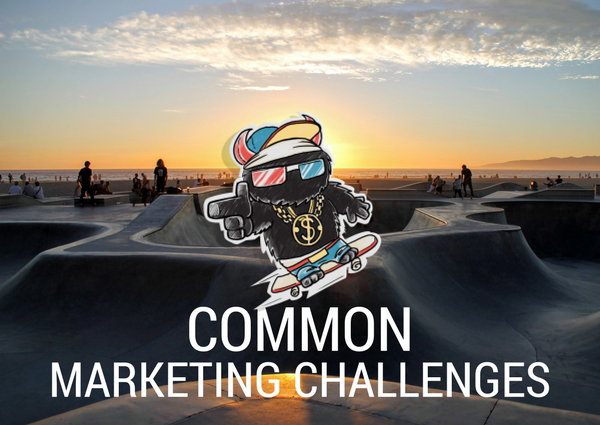 2016 saw a huge rise in the popularity of Online Marketing. As we draw towards the end of this year, we can see that Online Marketing will become more popular in 2017 as well. However, although it has so many benefits and is a great way to market your services, it still has its challenges and problems that you'll have to overcome using your creativity. Here are some common challenges that you may be aware of if you're already into Online Marketing. If not, be prepared to meet these challenges as you launch your Online Marketing Initiatives:
Trying to get your target market interested
People are online for every reason but to look at ads. As such, how you're going to get them interested in your ads as they browse through the net can be a huge challenge. While traditional advertising techniques such as television advertising don't leave the viewers with much more of a choice but to sit through the ad, online marketing gives your target audience the option to choose to view or block your ad.
This makes it all the more difficult to come up with ads that are attractive, creative and convincing as well. Online marketing has to be done in such a way that your target market does not feel it's being forced to watch something it's not interested in watching, and actually gets motivated to learn more about what your service is all about.
Social media, websites, or blogs?
Another important thing you need to think about is what stream on the net you're going to use to market your products and services. Every platform is different, and a different section of society will be found engaging with them. Today, the net is diverse so that you have social networking sites, video streaming sites, music streaming sites, blogs or just plain old websites.
The challenge here is to understand which of these will your target market engage with more. Needless to say, your online marketing strategies have to be launched on platforms that you know for sure will attract the largest portion of your target audience.
Drawing the line between marketing your product and annoying your market
A marketing strategy that is poorly planned may end up annoying your prospective customers rather than interest them. The fact here is that your market is simple not interested in coming inline to check out your ads. As such, it's very important that you don't make your presence felt too much or your future market will develop a mental block towards you. However, if you make yourself too scarce, you may simply get ignored.
So where do you draw the line?
This requires exhaustive marketing research. As online marketing is a relatively new concept, not much research is available for you to bank on. However, with time the popularity of online marketing is definitely going to increase, and with it there will be more studies done on how consumer attitudes to online marketing strategies work.
Let us help you avoid these challenges!
Contact Us
We want to hear from you, so what are you waiting for? Contact us today.
Get In Touch
Share this post
Comments