Digital 101: How to create a content calendar
Digital 101: How to create a content calendar
/images/uploads/blog/Omaha-Media-Group-06.06-Blog_.jpg
Omaha Media Group
https://www.omahamediagroup.com/images/uploads/monster_gallery/Omaha-Media-Group-Black.jpg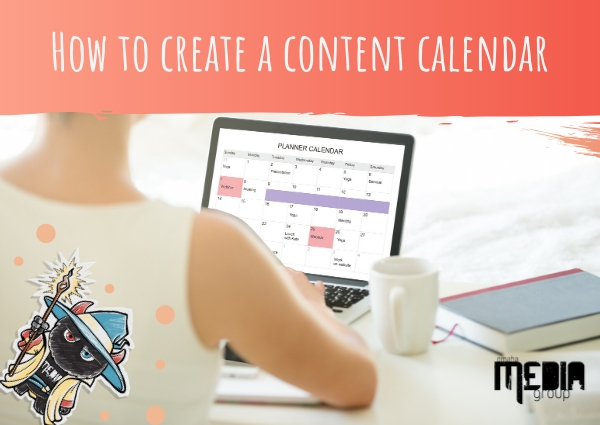 In its most basic form, a content calendar is a schedule of what posts will be going out at what time, images and when posts will be scheduled. Content marketing, social media marketing, email marketing and other strategies can all be compiled into this content calendar.
This can all be a lot to remember, and the Content Marketing Institute found that 63 percent of marketers do not have document content marketing strategy.
With a Twitter post at 6 p.m., a Facebook post at 8 a.m., email marketing campaigns going out on Tuesday and Thursday at 6 p.m. and monthly blogging content, how can everyone keep on the same track and schedule?
It can be overwhelming and important content can start to slip through the cracks and create a sense of urgency with each and every piece of content that has to go out.
As BeachBody Super Trainer Autumn Calabrese says, "Planning isn't half the battle, it is the battle." While she might be referring to working out and meal prepping, this notion can be used for digital marketing efforts.
It is not enough to simply create a calendar and call it a day. A content calendar should be created, implemented and used on a weekly, daily or monthly basis depending on how the team decides how far in advance their content will be written and executed.
80/ 20 rule
Not sure what to post? This is what happens without a documented strategy in place. You know that you should be posting something, but not really sure what is and isn't working. So, another promotional post will work! But, the thing is, too many promotional posts can have a negative impact on your audience.
Organization
As Marie Kondo would ask, "does it bring you joy?" As a marketer, does it bring you joy to forget that email that was supposed to go out hours ago? Nope. It creates a sense of "oh crap" feeling, huh.
A content calendar provides the ability to keep track and organize content that is being published, specific dates, what still needs to be done and what platforms it will be scheduled to.
This calendar will help to show what platforms the content will be published to, the content itself, any images, hashtags and any corresponding information that goes along with that content for the day or week.
Stop rookie mistakes
Not only does it help with organizing the content, but it also helps to stop rookie mistakes. A spelling error, grammatical mistake and posting about "National Donut Day" a day earlier is some of the most common mistakes out there that discredits a company's credibility with its target audience and others.
A study from the FastCompany showed that one of the biggest complaints that consumers had with a company's marketing is "poorly written posts."
Another rookie mistake is posting content on all platforms that are not modified for each one. On Instagram, links are not clickable, which means links should not be posted to Instagram. On Twitter, a company only has 280 characters before their tweet is cut off! And, on Facebook, only a couple of hashtags should be used on a post.
With the largest demographics on social media being tech savvy and big social media users themselves, this looks a bit messy on a company's social media business pages.
What other reasons would a company want to use a content calendar?
Consistency
It helps to keep the posts consistent and branding universal throughout the content that is being published. One of the biggest mistakes out there is not posting consistently! A company has a burst of content marketing creativity, goes silent and then comes back strong weeks later.
The issue with this is that it takes on average seven times for a consumer to see your company's brand to start to trust your brand. A company that is constantly posting for weeks, falling off and posting again is breaking that brand recognition cycle which in return weakens trust that is trying to be established.
Analyze and change for next time
This is the thing with why use a content calendar- it allows for trial and error! Have you noticed that the 7 p.m. post is getting more engagement, shares and comments compared to the 4 p.m. post? Have a similar message go out at 4 p.m. and 7 p.m. on specific days. This helps to show that the content that is more important, engaging or interesting to the audience and the best times to post. This only helps increase the overall impressions, engagement and provides a better chance of an ROI.
A content calendar is more than a one time use for any marketer, agency or internal marketing team. This helps to keep content organized and keep strategy at the forefront of the planning process!
Need help getting a template started? You are in luck! Our Digital Marketing Strategists have compiled some basic types of content calendars that can help you start the content marketing strategy!
Download the content marketing template here!
Sign Up For Our Newsletter!
Contact Us
We want to hear from you, so what are you waiting for? Contact us today.
Get In Touch
Share this post
Comments