Five steps to help measure your social media ROI
Five steps to help measure your social media ROI
/images/uploads/blog/Omaha-Media-Group-02.01-Blog_.jpg
Omaha Media Group
https://www.omahamediagroup.com/images/uploads/monster_gallery/Omaha-Media-Group-Black.jpg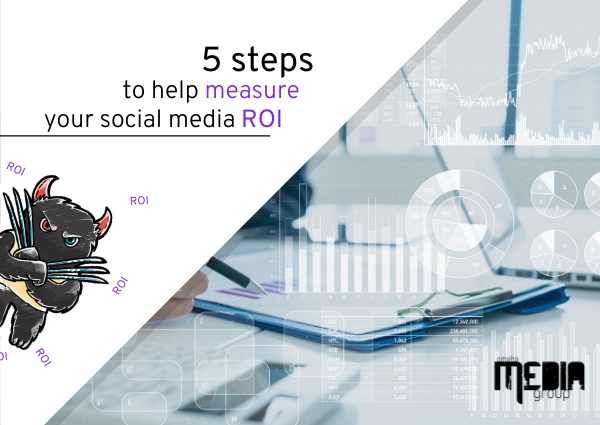 Social media marketing can be one of the most effective ways to ensure that your audience understands who your company is, any products or promotions you provide and to set yourself as the leader in the industry. But, if there are no defined goals set in place, it will be difficult to understand where your marketing budget is going.
As the leading social media marketing Omaha company, clients often ask, "But, how do I show an ROI?" Well, this is dependent on social media marketing goals originally settled upon.
There are five ways to help measure social media goals from Website-Designs; however, if these goals are never settled upon internally, NO agency will provide the exact results you want.
Set conversion goals and track
"A conversion goal is an objective you set based on an action you want users to take on your website," states Leverage Marketing. The conversion goal/s that are set for a company are dependent on that company's ultimate goals. An E-commerce company will want the consumer to ultimately purchase products; on the other hand, a company offering services might want their contact us forms filled out or join an email list.
However, without understanding the conversion for your company, there is no way to track this process. At Omaha Media Group, all of our websites have Google Analytics so our company can see who is coming to the website, sessions and goals.
In Google Analytics, this will measure the goals that are triggered as a searcher or consumer navigates through the company's website. As Google Analytics states, "Having properly configured goals allows Analytics to provide you with critical information, such as the number of conversions and the conversion rate for your site or app."
Is your goal to get 10 contact us forms filled out each quarter? What about an increase in website traffic each quarter by 25 percent? These goals can be measured, but conversions and their overall value to your company have to be set in place beforehand with KPIs.
Determine the value of each conversion
This is where clients struggle. This is often where a company needs to implement a CRM (Customer Relationship Management) system to help manage customer data. A company needs one that integrates with social media platforms, the website, email marketing campaigns and provides easy accessibility for decision makers and sales personnel.
A CRM system can help track the number of leads coming in and segment where campaigns are doing the best and bringing in the most. Don't have a CRM system in place? All websites developed by OMG have their own system in place where all leads from the website go to one email set in place by the client.
This is where a client needs to determine the value of each conversion. If two conversions come from LinkedIn and close, this is a value. If 10 comes from the website with only three that close, are these still valuable? In our eyes, yes!
Take those 12 emails, phone number or social handles, add them to an email list or find them on social media. Have them follow your social media platforms, and from there, keep in regular contact. This in return can generate a lead in the future.
This is also where a CRM system can allow a company to see what social media platforms are out performing the others and where a small advertising or boosted post budget could be implemented.
The biggest notion to understand with social media marketing and producing an ROI is that all elements of tracking need to be set in place to show and help a company achieve their overall ROI. (It keeps us and you happy)!
This is where a company can get into the nitty gritty of their monthly or quarterly reporting that is sent out. This shows the current social media marketing channels currently being implemented and their data. What does this data mean?
Does Facebook need to be evaluated? Can LinkedIn be better?
This is where a company can take the overall impressions, reach, website traffic and sources and see where exactly it is working. Now, social media is ever changing. There is never a set number on a report, as social media changes, the reports will increase and decrease.
Understand, just like with business, there will be good and bad months and quarters.
Finalize results
Spreadsheets, charts, annual reports or any other form of tracking on a company's part is critical. It helps to make a percentage of ROI for each channel and overall the social media marketing strategy. Take those monthly and quarterly reports from your social media marketing Omaha company, evaluate and define the ROI from those reports.
Should you add a new platform? Switch strategies? Invest more into PPC ads? Invest more into backlinking or organic SEO strategies? What is bringing in the BEST and MOST value for the company's overall ROI? COMMUNICATE with your social media marketing Omaha company to define these goals.
These are five steps to help measure any social media marketing ROI for a company that is struggling to find the value in investing into these marketing strategies.
Contact Us
We want to hear from you, so what are you waiting for? Contact us today.
Get In Touch
Share this post
Comments