Franchise Marketing: The marketing tips you need to know
Franchise Marketing: The marketing tips you need to know
/images/uploads/blog/Omaha-Media-Group-01.06-Blog_%281%29_.jpg
Omaha Media Group
https://www.omahamediagroup.com/images/uploads/monster_gallery/Omaha-Media-Group-Black.jpg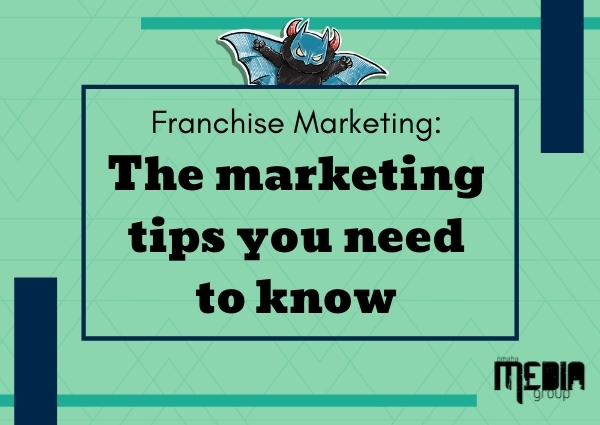 The first thing to understand with franchise marketing is that franchise marketing is not the same as traditional marketing strategies for one or two companies. Franchise marketing is marketing from the top down.
Franchise marketing starts at the corporate level and trickles down to each location, and because of this, corporate has to get everything situated for each different location that is involved. This also means that the franchise marketing is a bit different in each location as well.
While the target audience is typically the same or in the same range, it could be a bit skewed in different locations, the SEO strategy needs to be based upon the local market and its audience.
At Omaha Media Group, our marketing agency Omaha has experience working with several different franchises on their marketing strategy. With this in mind, these are some of the best franchise marketing tips and franchise marketing best practices we suggest to all franchise owners, general managers and all others involved.
Branding is imperative
While branding is imperative for all companies and small businesses alike, for franchises and their marketing strategies, this is even more important. It can be easy for a franchise to find itself with incohesive branding efforts due to a lack of consistency and previous branding efforts and strategies in place.
43 percent of customers spend money with companies that they have created loyalty to, and a franchise with several different locations in the city, state or country that doesn't have a cohesive branding strategy can discredit themselves which could hurt loyalty and future customers' perceptions.
The thing with branding is that it isn't just about the colors of your company, its logo or other conceptions, it is who your franchise is.
Once branding is in place, make sure each designated person has access to the branding guidelines and anything that corresponds with these guidelines. This can include brand colors, voice of messaging, logos, fonts and other branding materials.
We always tell our franchise clients that more is better than not enough!
Facebook Business Manager set up
While this isn't necessarily a franchise marketing tip itself, this is one that is imperative to have in place. To ensure a Facebook page is set up as a business page, one must tie a personal account to said page.
The problem is the fact that employees leave and move on, but if the assets are not assigned over before their departure, the franchise will more than likely not be able to get those assets back. In return, this means a dispute with Facebook, but if anyone knows how those go, then you know that it likely will not result in gaining access to the page.
This is where Business Manager comes into the equation. Business Manager is a one stop shop for any small business or franchise to keep all of their Facebook and Instagram assets in one place to easily manage users, pages and ownership. This helps for two reasons - it helps with 3rd party scheduling platforms having the rights and ability to schedule your content and it helps with employees leaving the company and others moving in.
This is a wonderful guide we send all clients on how to do this and our team at OMG Austin wrote these step-by-step basics.
Prioritize channels
Less is more and don't let anyone go rogue. The thing with social media is that your franchise or its locations do not need to be on every single platform out there. If TikTok doesn't make sense, it just doesn't make sense, and that is okay.
The biggest dilemma is being on so many social media platforms and putting the work into it, to simply not see the results, and when this happens with any company, it is normally due to the wrong platforms being utilized.
This is why drilling down the target audience is imperative so that your marketing agency Omaha experts can provide you with recommendations on the best social media channels per your target audience.
What else can happen if you are on the wrong social channels? You will be speaking to an empty feed and not getting the real following you are searching for in the end. At the same time, it could be hurting your community involvement and even branding efforts! See how it all ties together?
Who is the final decision maker?
Ah, this is a very common problem. With a franchise, it is important to have a single decision maker in each location, and if that is not possible, a single or a few that make decisions on marketing for each location. Why does it seem silly to have a single decision maker?
This is because this can lead to "too many cooks in the kitchen." Where everyone wants changes, and no one is on the same page. To avoid confusion, deviation from branding at each location and any other issues that could arise, it is important to have this in place sooner than later.
Local SEO
97 percent of consumers head online to find a local business, and in the franchise marketing world, this includes each franchise location! The goal is to get that specific franchise location to appear in local search results. This means that each location has its own market research, set of keywords, blogging content, location specific optimization, keyword research and everything else in between.
It is imperative to find a marketing agency Omaha who is an expert in not only local SEO strategies but also in franchise local SEO.
One of the biggest issues with franchise marketing's local SEO is duplicate content and cannibalization of your own website. Yup, the wrong SEO strategy in place, or a single solution SEO strategy can be your biggest competitor.
The reason this is possible is because each location's landing pages need their own custom content with their own keyword research. If a franchise company has the same content throughout the entire website on each different landing page, this is duplicate content in search engines.
What is cannibalization in SEO? It sounds scary, and it can be, but it is not in the sense of the traditional thinking of this word. In the industry, SEO cannibalization is utilizing high ranking keywords in several places.
You don't want a blog to outrank a service page, and at the same time, you don't want a blog and a service page to compete with one another in search engines.
Without the right communication in place and overall strategies in place, franchise marketing can turn into a fail of a marketing strategy very quickly. Everything starts with the first meeting to ensure that management, CEOs, C-Suites and anyone else who is starting the decision making process is giving final approval, and from there, each franchise works with their marketing agency.
For help with your franchise marketing strategies, contact our experts for a consultation on our recommendations!
Contact Us
We want to hear from you, so what are you waiting for? Contact us today.
Get In Touch
Share this post
Comments