Graphic Design Tips For Beginners
Graphic Design Tips For Beginners
/images/uploads/blog/GRAPHIC-DESIGN-TIPS-FOR-BEGINNERS-OMAHA-GRAPHIC-DESIGNERS-OMAHA-MEDIA-GROUP.png
Omaha Media Group
https://www.omahamediagroup.com/images/uploads/monster_gallery/Omaha-Media-Group-Black.jpg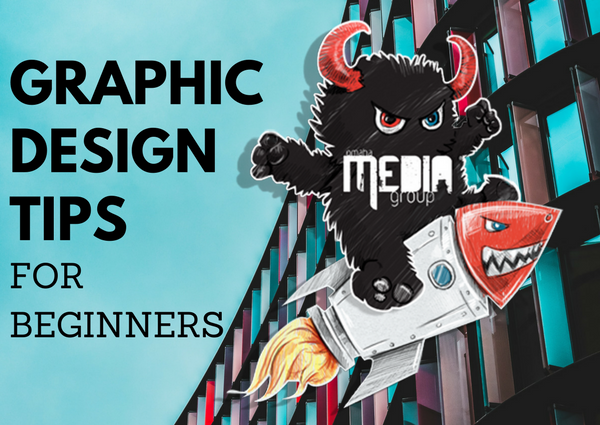 Having knowledge of the basic concepts of graphic design can prove beneficial in a plethora of industries. Business operators, entrepreneurs, social media-gurus, students and even researchers often need to present information in clear, concise and eye-catching fashion. Be it graphics for blogs or corporate presentations on projects, having someone with graphic design experience will prove extremely useful.
With the rise in the internet market and App-space, UI/UX is a field that is experiencing explosive developments. Graphic designers are sought after now more than ever to craft attention-grabbing digital personas of enterprises.
Never stop studying
Mastering the tools and techniques of this field is no cake-walk. It is a process that requires time, dedication and discipline. Limit your expectations and focus on taking one step at a time. There are many books and expert columns available on the internet. A neophyte must quickly get educated in the latest software and latest trends of thought in this field.
Never stop educating yourself no matter how successful you are. Graphic design is one field where coming across content continuously will help you remain a versatile artist. Skills like photography and sketching are crucial in developing sound graphic sense. Blogging and copywriting add additional benefits to the portfolio of a graphic designer.
Collect your sources of inspiration
Inspiration makes most of the rigorous tasks simple. Beginners must actively look for sources of inspiration. Understand that inspiration is different from copying. The idea is to generate your own style after having observed the various techniques and tools in action.
Websites like Deviantart and Behance provide a wide variety of catalogs of online artists. You can view their works and even save them as your private collection if you so choose. You must continuously work on your own album of inspirations. Taking ideas from different sources will teach you newer things.
Function over fashion
Clarity and legibility are one of the most important parameters in any graphic design project. Utility should never be sacrificed for gaudy artistic gestures. Making your information unreadable might ruin the entire project itself.
You should experiment with a variety of fonts before making a final decision. Keep in mind the main objective of the project, the formalities, and requests of the client. Pick a font according to the occasion. There are many pre-planned typefaces and templates available today. However it is not a good idea to them as it is, one should always experiment and tailor pre-made content. This is not only useful in developing your own style but also bolsters your originality.
Digest the criticisms
Always ask for feedback. Be it a generic comment or criticism, feedback and action upon it are vital in the development of any young designer. Getting a general idea of the customer base and its temperament is vital to success.
Paying attention to constant feedback will help take the right course in developing your skill. No matter how harsh the criticism, if it is true then it should be immediately embraced and worked upon. Have a clear eye for useful and constructive feedback and practice your skills accordingly to make quick progress.
If designing is really your passion then you should follow it with all your heart. The path is not easy. But if enjoy working in this field then the personal satisfaction is immense. Coming across newer designs and pieces will constantly keep you motivated and determined to work on your skills. Start taking small projects on the freelance market once you're confident enough and work through to get an understanding of the professional world. You will get better with time if you keep at it.
Do you need a project taken on by a graphic designer?
Contact Us
We want to hear from you, so what are you waiting for? Contact us today.
Get In Touch
Share this post
Comments