How Can You Increase The Click-Through Rates Of Your Business Emails?
How Can You Increase The Click-Through Rates Of Your Business Emails?
/images/uploads/blog/CLICK_THRU_RATES.jpg
Omaha Media Group
https://www.omahamediagroup.com/images/uploads/monster_gallery/Omaha-Media-Group-Black.jpg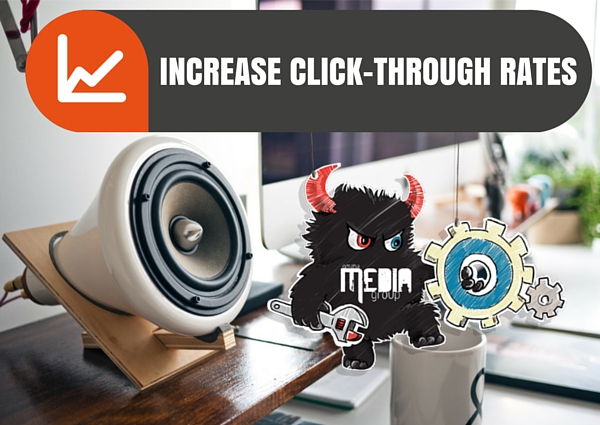 The effectiveness of email marketing has been discussed numerous times on different forums. But your efforts will yield success only if you manage to deliver your emails to the right audience at the right time and also induce them to click on the right links as a response to your Call to Action (CTA). However, getting your customers or prospects to open an email that has an offer or business related information is challenging. These intractable problems have haunted social media marketers for a long time and different solutions have been propounded based on experiential learning.
This article lists seven strategies to improve email click through rates. But before you can get the reader to click on the embedded hyperlinks in your email, you will have to make them curious enough to at least open and then read the email. This can be achieved by making the information in the subject line thought provoking and intriguing.
1. Make a crisp copy: The body copy of the email should be pithy and cogent. The readers will look for a benefit or a reason to read the email. Give it to them immediately.
2. Put the CTAs in strategic positions: Psychologists have shown that since we tend to read from left to right, the CTAs should be placed on the right to increase their visibility. Other important information should be similarly placed in the right without breaking the continuity.
3. Add testimonials: If you are trying to market a certain product like a detergent, your pitch would sound more compelling if you can add some customer testimonials. Add a small background of the customer so that the reader knows that the customer is real. This increases the click through rate manifold.
4. Create button CTAs: Button CTAs are usually prominently visible and attract the reader's attention easily. It is more likely to induce a click than a textual CTA link. If you are also using secondary CTAs, you can wrap these in text-links. The links should ideally consist of 8-10 words to improve visibility.
5. Target your emails better: Email listing is a sensible solution to this. If you have a considerably large database, it would help to breakdown your contacts and categorize them based on your past interactions with them or using tools to better understand their choices. Large groups naturally tend to be heterogeneous. A generic email sent to everyone in the group may not receive a similar response. But well-directed emails containing offers that would interest each member of a small group would see better click-through and conversion. You may need to do some A/B testing to see what works best for whom.
6. Don't clutter: Although it is a common habit to add multiple CTAs to an email copy, it is actually counterproductive because it gives a negative message that the sender is confused. Just have a primary link and a secondary link at the most to increase chances of a click-through.
7. Add a P.S. section: Try to add a P.S. at the end and include a CTA. Psychologists concur that the end of a message attracts as much attention as the beginning. Even if the reader has skipped the middle, they are likely to take a cursory glance at the P.S. and improve the chances of a click-through.
If your email marketing has not yielded the desired results, it is time for you to tweak your strategy. The ones mentioned here should help.
Are you looking to explore your email marketing options? Contact us today!
Contact Us
We want to hear from you, so what are you waiting for? Contact us today.
Get In Touch
Share this post
Comments