How to Get Measurable Success through Your Search Marketing Strategies
How to Get Measurable Success through Your Search Marketing Strategies
/images/uploads/blog/SEARCH_MARKETING.png
Omaha Media Group
https://www.omahamediagroup.com/images/uploads/monster_gallery/Omaha-Media-Group-Black.jpg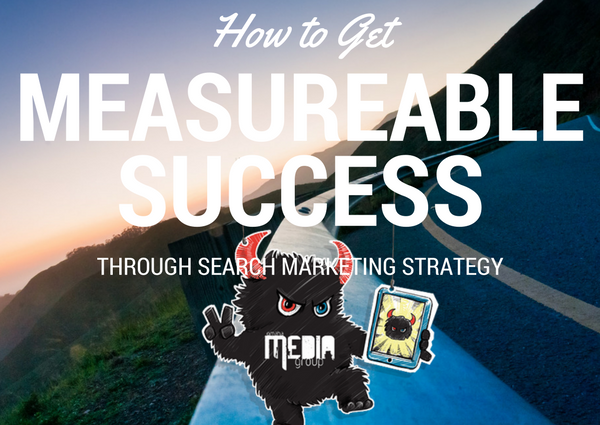 What is search marketing?
Search marketing is the umbrella term that defines the process and effort of gaining traffic to a website or a blog and also visibility through paid search listings as well as nonpaid listings. The nonpaid listings are concerned mainly with search engine optimization (SEO) while search engine marketing (SEM) is related to paid efforts.
Paid efforts may include pay per click ads, paid search advertising, cost per click, or cost per impression. Sponsored listings, on the other hand, are different forms of paid efforts that are used with the aim of increasingly traffic to the landing pages of your website, increase awareness about your brand in general and lead to generation of sales. When a sponsored link gets listed on a search engine raking page, the company has to pay for it to the search engine. In addition, every time someone clicks the link, the company has to pay the search engine.
SEO is concerned more with organic listings. Efforts to include the right keywords, Meta tags, title tags, Meta descriptions, alt tags, etc. as well as maintaining the right design alignment are given priority in SEO. A number of metrics to understand the right target audience and the reach amongst the target audience is also very important. For SEO, content marketing is very important because without the right content, no one will be tempted to click on a link or subscribe to a newsletter, blog or follow a social media profile. It is also important for advertisements and sponsored listings.
How can you ensure
success
of your search marketing efforts?
1. Have a clearly defined strategy
Nothing works without a proper plan. Don't start your marketing efforts before testing the water, drawing up actionable strategies and being sure about your threats and opportunities. First, you should identify the market that you want to serve and then further segment it into smaller, discernable groups. You would now have to promote your products or services in these groups and address the problems that a particular group faces. Never talk about generic features; talk about the USP. Also, decide on the search engine ranking that you want, the keyword density you want in your content, the monthly or quarterly traffic that you expect to your website or blog, the budget for your paid search campaigns and online advertising, your CPM (cost per thousand) and the ROI metrics that you are going to use.
2. Get your website and blog indexed
The better the quality of the content, the more search engine friendly the html coding used by your website is and the more relevant your content is, the quicker the pages and posts on your website will get indexed. Try to get your website indexed by the top search engines. Include an HTML search map; this will help the Google spiders to crawl the website and also help the users to navigate easily through your website with will give you SEO benefits. Try to get your website listed in online directories and social bookmarking sites also. Some will be organic and some can be sponsored.
3. Make your content highly relevant
Search marketing and content marketing go hand in hand. You not only have to optimize your content with relevant and popular keywords, you have to make sure that the quality of content is acceptable and it actually provides value to the reader. Your campaign will fail without good, sticky content. Relevant content will also bring many quality backlinks, make you an authority and also get endorsements from your peers which will improve the domain and page authority of your website.
4. Measure the success
Be it SEO or SEM, you will have to use the right metrics and strategies to measure your ROI and success. Use web analytics offered by Google, Moz, Hubspot and other companies to analyze where your website stands in terms of traffic, engagement, ranking and also calculate the return on your PPCs and online advertisements.
Search marketing is extremely crucial these days. SEOs and SEMs are in great demand. Make a habit of reading new books on the subject, whitepapers and research papers that will help you to find out new techniques or provide you with interesting stats that you can incorporate in your campaigns.
Let us help you with Search Marketing strategies!
Contact Us
We want to hear from you, so what are you waiting for? Contact us today.
Get In Touch
Share this post
Comments