Native apps vs. progressive apps?
Native apps vs. progressive apps?
/images/uploads/blog/NATIVE-APP-PROGRESSIVE-APP-DEVELOPMENT-OMAHA-MEDIA-GROUP.png
Omaha Media Group
https://www.omahamediagroup.com/images/uploads/monster_gallery/Omaha-Media-Group-Black.jpg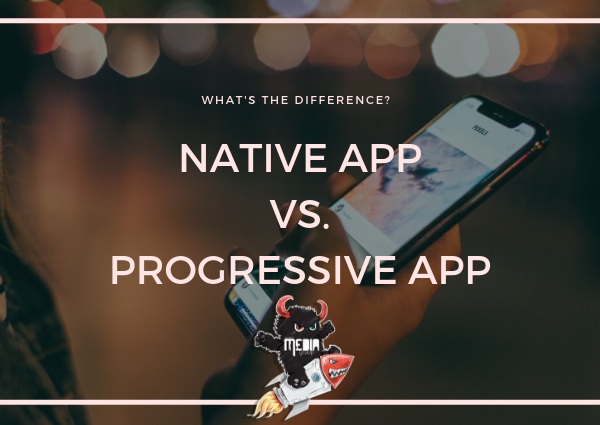 There has been a lot of buzz around the newfound popularity of progressive apps. Businesses not in the web industry are generally unaware of the different forms of apps that can be developed.
Native apps are applications developed and coded to be used on a specific device platform. Mainly, Apple iOs and Google Android. These apps are most commonly thought of when exploring the world of having an app developed.
A progressive app is a mobile application used via the internet, not downloaded from an app store. While the functionality is primarily the same as a native app, they are coded to be used across various web browsers.
Progressive for the win.
More and more businesses are steering away from native app development. Having the ability to access apps via a desktop device in addition to a mobile device has been a huge selling point for progressive applications.
Moreover, progressive apps are more flexible and cost effective to design as only one form of coding needs to be completed. Where as native apps need to be coded in various forms to function with iOS and Android devices.
Progressive apps don't require a download, and avoid the middleman (app stores) all together. By using an application accessible on all platforms, your business can reach a broader audience not specifically targeted to iOS and Android users.
What has peaked progressive application popularity?
One of the main reasons progressive apps have grown in popularity is due to Google's move to mobile-first indexing. This shift has encouraged businesses to focus on the mobile experience of their audience.
Additionally, such developed apps work complimentary with slower internet connections should users come across them.
Progressive applications
Pinterest
Pinterest made the leap from a mobile website to a progressive app in July of 2017. Not only did the switch increase it's mobile traffic and conversion rates, it lowered it's interactive rate from twenty-three seconds to six seconds.
Uber
Uber released their progressive app to mimic the native app they had already developed. This transportation company saw the need for quick loading with a poor connection and to be as lightweight as possible (50 kb!).
Tinder
Yes, even Tinder has switched to a progressive web application! One of the greatest advantages the dating site has seen is having loading times cut in half compared to its native app! Moreover, the application is now easily accessible on a mobile device and a desktop device. This ease of accessibility provides for longer session times on their platform! A win for everyone.
If you business has been debating on app and/or website development for 2019, we highly recommend considering a progressive app over a native app. A good progressive app can replace a mobile website all together, but keeps an excellent way to remain engaged with your customers.
Contact Us
We want to hear from you, so what are you waiting for? Contact us today.
Get In Touch
Share this post
Comments