How to Promote your Mobile App?
How to Promote your Mobile App?
/images/uploads/blog/Promoting_your.png
Omaha Media Group
https://www.omahamediagroup.com/images/uploads/monster_gallery/Omaha-Media-Group-Black.jpg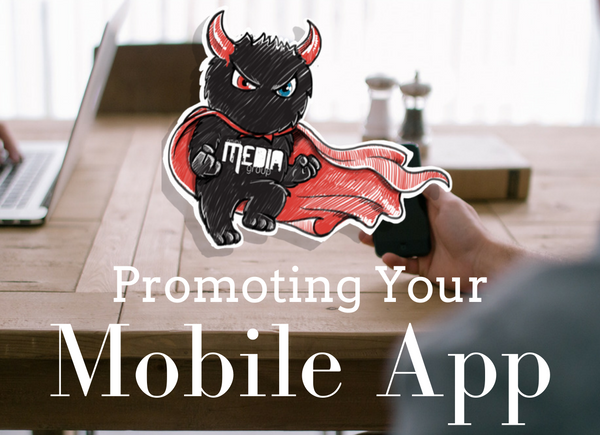 As smartphones have now become ubiquitous, most businesses are developing apps specifically for mobile devices. However, it is not just good enough to create an app. An app will only be as successful as its reach. So, no matter how good or bad an app is, it would ultimately boil down to the question of delivery. So, a developer and a marketer have to first identify the need for an app.
Once that is done, need fulfillment should be prioritized. After that, the app has to be promoted in creative and novel ways so that the target audience is aware of its presence. Afterward, dollops of incentives need to be liberally distributed to make the app popular.
Now, there are many methods of promoting your mobile app. The nature and purpose of the app would dictate to a great extent the promotion method. Realistically speaking, a free education app would probably never match the popularity of a game app or even an e-commerce app. So, it is advisable that marketers should try to adopt such marketing strategies where the cost is relatively less due to the cost of development in addition to the cost of acquisition of customers. So, the greater this cost will be, the greater will be the return required to break even.
Some quick stats
According to Quicksprout, until June 2015, almost 65 billion mobile apps have been downloaded from Google Play Store and a whopping 100 billion from Apple App. Also, it is estimated that the revenue generated from mobile apps would reach a mind-boggling $77 billion by 2017 which is almost 120% greater than the $35 billion app revenue that was generated in 2014. So, the need for mobile apps will continue to rise.
Promotional Strategies
1. Social Media Marketing
Use social media marketing to try and reach the audience group which you believe would want to download and use your app. Google and Facebook ads allow the advertiser to be extremely specific about the target. So, pick the right demographic group and use behavioral and psychographic analytics to be more specific so that only those with specific needs for your mobile app are shown the advertisement. If your app is more oriented towards business users, you can try LinkedIn to find your audience.
2. App Store Optimization
Buildfire talks about the idea of app store optimization because many people download an app from a store by searching. You will have to optimize for keyword density, and keyword and search relevance, to reach the right audience.
3. App Review Sites Could be Your Friend
You need to approach different app review sites and ask them to review your app. These sites wield considerable influence on app users and can help you to gain more credibility.
4. Create a Video
You do not need to create something too fancy. Remember, you have to keep the cost in check. However, it should be good enough to explain the features in details. You may even get an independent reviewer to review it in the video.
If you are confident that you have made a killer app, you need to be especially careful about the promotion because reaching out to people is important. Do not treat the development and promotion part in silos; they are parts of the same process. So, the marketing part should start even before the development, and tweaks need to be made well after the promotions have begun, taking feedback into consideration.
Can we help you develop and/or promote your mobile app? Contact us!
Contact Us
We want to hear from you, so what are you waiting for? Contact us today.
Get In Touch
Share this post
Comments