App Store Optimization (ASO): The similarities and differences between ASO and SEO
App Store Optimization (ASO): The similarities and differences between ASO and SEO
/images/uploads/blog/Omaha-Media-Group-10.10-Blog_.jpg
Omaha Media Group
https://www.omahamediagroup.com/images/uploads/monster_gallery/Omaha-Media-Group-Black.jpg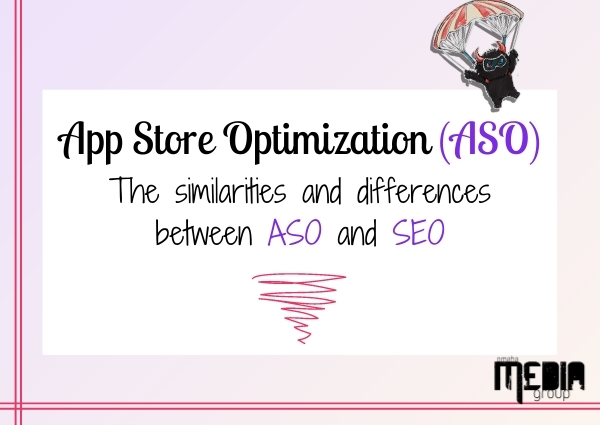 With so many other SEO factors that are taken into consideration, app store optimization for mobile apps might be one of the last things a company thinks about when it comes to launching their app on Google PlayStore or iTunes.
While there are plenty of mobile app development Omaha and app development Omaha design considerations taken into place with each and every mobile app that is created, this could be the first time that companies are hearing about app store optimization (ASO) as part of their overall marketing strategies!
It does make sense to optimize an app to help it rank higher on the list in app stores because you spent months working on the said app, it is kind of like a website that launches without SEO implemented or working SEO strategies, it is just going to hide in the shadows of the search engine.
In this case, the app is just going to hide in the app store shadows instead of the search engine shadows. Just like a company's website, the entire goal behind ASO is to drive downloads, traffic and in-purchase to complete the final goal and purpose behind the entire's app design.
However, while it sounds very similar to its counterpart SEO, it is a bit different but is important to find a mobile app development Omaha partner to help you along the way.
The similarities
The similarities between ASO and SEO is that there are algorithms on app stores just like search engines, and each different app needs to be optimized to follow said algorithms that rank one app above the other on its listing.
ASO needs keywords and research just like SEO does! The title of the app and its keywords within its title is imperative for search opportunities within each app store. It is estimated that 63 percent of apps are found through the search part of app stores, which means, consumers are searching for apps just like they are searching for the best website.
The difference
The difference between ASO and SEO is that there is a big emphasis on the number of downloads that an app gets. While SEO focuses on a number of other factors, the app store looks at how many downloads the app has and has had in the past. Along with the number of downloads, it is important to acknowledge that the number of reviews are also an indication of the top ranking spots in app stores.
Kind of like the number of high quality backlinks a website has helps it ranking over time in search engines, the amount of reviews that an app has within the app store helps it ranking over time as well.
While keywords are still a very important part of the ASO strategy, the way that they are entered and optimized are important. Instead of writing, "digital marketing experts" it would say, "digital, marketing, experts."
It is better to use long-tail keywords within ASO optimization as well because this helps the app to get more search results. Just like with SEO, the higher the volume, the harder it is to grab them in the beginning.
As of now, there are no ranking factors that are commonly taken into consideration. There isn't a new algorithm update that tells app development Omaha experts the latest app store updates and the ASO game is a bit behind even with over two million apps on the app store in 2018 alone!
While it is not an easy process, and much like SEO will constantly need to be optimized, it is important to understand that an app that is launched without ASO in place is exactly like a website launched without SEO strategies in place!
Contact Us
We want to hear from you, so what are you waiting for? Contact us today.
Get In Touch
Share this post
Comments