How to use Internal Links In Your Content for SEO
How to use Internal Links In Your Content for SEO
/images/uploads/blog/HOW_TO_USE_internal_links_for_seo.png
Omaha Media Group
https://www.omahamediagroup.com/images/uploads/monster_gallery/Omaha-Media-Group-Black.jpg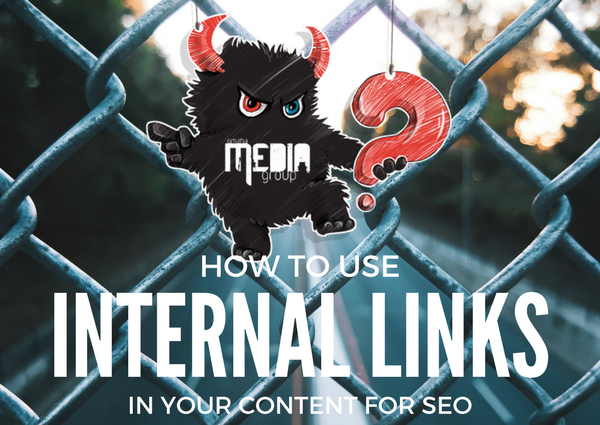 It's no mystery that content is king for Search Engine Optimization. Anyone that writes content knows that you have to cater your writings to both your audience and search engines. The ever-changing formula that is a search engine needs more than just your content alone. Internal linking now supports your traffic more than it ever did.
What is an internal Link?
Internal links are hyperlinks on another page or source on the same domain.
What is an external Link?
An external link is, as you guessed, the opposite of an internal link. And external link goes from another website to your site. External links are important for referral traffic.
Why is Internal Linking Beneficial?
Internal linking is important for 3 reasons.
For SEO: Passing authority from one page to another.
When a website links from one page to another, it gives credibility to your page. Internal links don't increase your websites overall authority, but it does pass authority between the other pages on your website.
For usability: Guiding your audience to high value, converting pages.
Sometimes pages attract many, many visitors. Typically this is because they're already ranked highly or they're shared a lot. These are your conversion champions. Somewhere within your high-traffic pages, link to your high-converting pages.
Conversion: Encouraging your audience to a call-to-action
In most instances, our goal as digital marketers is to prompt your audience to do something. Do your marketing campaigns encourage your audience to take action in any way (call, email, visit a page, etc).
How many internal links?
In all cases, you should never have more than 75-100 links per page, including your navigation. Keep in mind that a large navigation drop down menu can make your internal links add up quick. However, be reasonable. What is reasonable? Nobody really knows. We like to sit at 3-4 internal links per 500 words. There's no right or wrong answer…but we suggest what would be helpful to your audience.
How do I use my internal links?
When possible, write your internal links like Wikipedia does. Use keywords that make sense for your anchors.
How do I decide which links to use?
First, you must recognize that some of your pages are stronger than others. Analyze your pages to see which ones have the most traffic. The best links are the ones deep within a website's structure. Really keep in mind your user's interests and reading flow. When you have an internal link, you're showing your audience that the information is so important that you've already made a "shortcut" for them to go straight there.
Internal linking isn't terribly hard by any means. It's quick, easy, and free. When you have consistent internal linking you're giving off a stronger SEO profile. Do you have internal links structured into your content? Did you know it's never too late to go back through your old content and add internal linking? Let us help you with your content writing and give you the help you need to develop a fantastic internal linking process!
Contact Us
We want to hear from you, so what are you waiting for? Contact us today.
Get In Touch
Share this post
Comments