What Is Page Authority and How Can You Improve It?
What Is Page Authority and How Can You Improve It?
/images/uploads/blog/WHAT_IS_PAGE_AUTHORITY_%281%29.png
Omaha Media Group
https://www.omahamediagroup.com/images/uploads/monster_gallery/Omaha-Media-Group-Black.jpg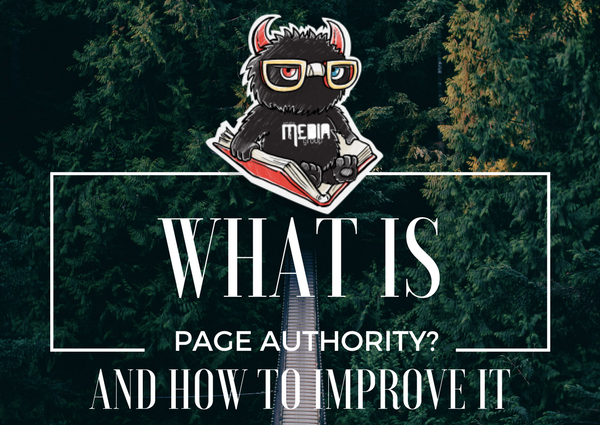 Page authority is a metric or a concept which was first put forward by Moz along with domain authority. It depends on a number of factors and plays an important role in determining the level of optimization of a website page. It also gives a more comprehensive understanding of Google's search engine ranking factors and although it can't be affected directly, SEOs can take care of a number of factors to improve the page authority of a page and enjoy a number of benefits.
Page authority as defined by Moz
Page authority is a score on a 100-point scale that quantifies the level of SEO optimization and ranking on a search engine. It is an amalgamation of a number of factors like MozTrust, MozRank, internal link building and optimization, link count and quality, keyword optimization, content optimization, content word count and many more.
Improving your page authority of each page of your website will automatically lead to improvement in the domain authority of your website. The data that is used for calculation of page authority is collected from Mozscrape web index.
How to improve page authority?
In order to improve page authority, you will need to implement the following techniques.
Link internally to authoritative pages and relevant content
If you start linking the pages of your website to other pages or posts in your blog or website, an art that Wikipedia has mastered, you will see how quickly the page authority of a page increases. It is because search engines not only give importance to quality backlinks but also see how much importance a website gives to usability and user experience. One of the best ways to improve the experience of your users is to connect pages to other relevant pages with already improved page authority. Search engines send their bots and spiders to crawl the content and updates in a page and one of the easiest ways to improve crawl rate is through strategic and meaningful internal links.
Backlink quality
Use white hat techniques to improve the quality of backlinks to the page. Remember that the Google's Penguin update comes down heavily on sites that indulge in stuffing pages with keywords or exchanging links just with the intention of improving SEO ranking. Use long-tailed anchor texts and ensure that different forms of a keyword or phrase is used in meta tags, meta descriptions, alt tags, title tags, content body, etc but with the sole intention of improving readability and user-friendliness. Guest blogging is a useful practice of getting back quality links to your website. However, the other technique is more difficult but yields much bigger rewards. You must learn how to produce better quality content.
High value content
You must produce valuable content that gets instant attention and goes viral quickly. Although it's easier said than done, once you gain considerable popularity and influence, it is not difficult. Your content should be so good that websites with high domain authority would link with you organically. Also, remember that all the pages on a website won't have the same authority. Getting backlinks from pages with high authority will help your cause immensely.
Get listed on social directories and bookmarks
Make sure that you share your content on social media from where you can get good quality backlinks. Also, get listed on online directories that have high page authority and high crawl rate. Social bookmarks are also useful for getting good links and for getting attention.
Page authority is an important ranking factor although it can't be influenced easily. But through coherent and coordinated efforts between different social media and SEO teams in your companies, you can improve it considerably and enjoy better visibility and increased traffic.
Contact Us
We want to hear from you, so what are you waiting for? Contact us today.
Get In Touch
Share this post
Comments