Importance of Social Media Influencers
Importance of Social Media Influencers
/images/uploads/blog/Social_Media.png
Omaha Media Group
https://www.omahamediagroup.com/images/uploads/monster_gallery/Omaha-Media-Group-Black.jpg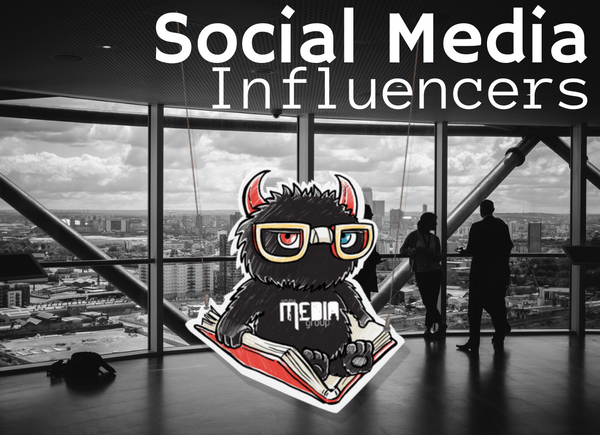 CDN Chief Marketer, in one of their special reports, has discussed the power of social media influencers and brand advocates. The report states that a poll conducted by Tomoson found that social media brands have accepted influencer marketing as the fastest growing online customer acquisition channel ahead of email marketing and organic search. The question is what is so special about social media influencers?


Who are Social Media Influencers and What Role do They Play?
Social media influencers are people who have a presence on popular social media sites and blogs and wield some amount of influence on their so called fans or followers. The bigger the audience set, the bigger target they themselves become of various brands. The influencers have the ability to shape public discourse or sentiments about brands, people, ideas or institutions in certain ways and their opinion does have an impact on a wide section of the online population.
However, the relevance of an influencer promoting a brand is more important. If a family member tells you about a brand which they claim to have used and reaped benefits, you would probably be swayed more easily than a celebrity who you doubt has even used the brand! That is why brands often pick genuine customers with a wide reach.
The content created by influencers has higher credibility than ad copies. One reason why influencers have a higher credibility is because of the perception that they are "unbiased". It's like third party endorsements, where the endorser is believed to be neutral and one without a stake in the sale of the brand.
Importance of Social Media Influencers
1. Social connect
Social media influencers already wield enormous clout and their opinions carry a lot of weight. Moreover, word of mouth publicity and peer recommendations now have more power than traditional advertising. That is why influencers are being increasingly targeted by corporate brands to endorse their products "persuasively" but without the question of any clash of interest looming in the background. A social media influencer, however, has to first establish himself/herself as an authority in a particular niche or domain so that people come to respect his/her opinions organically.
2. Create superior content
A social media influencer is generally a person who has the ability to create content that resonates with his/her audience. The content is informative and highly creative. That is why bloggers are natural influencers for most verticals. A lifestyle brand tries to woo a lifestyle blogger because that person is already creating the kind of content that strikes a chord with people who are the target audience for this brand.
So, the brand approaches a social media influencer and tries to convince them as to why their brand should be promoted by them.
3. New insights
Influencers often analyze social media trends and use new metrics to win an audience that could incidentally be the same as yours. So, following their social media experiments, you could get new audience insights yourself which you can employ in your own social media campaigns.
Social media influencers are necessary for modern digital marketing. As a marketer, your first job is to identify your niche audience and then identify the influencers in this niche. Then you can approach them to promote your brand. The terms of the deal could vary as per their popularity and influence and what concessions you are willing to make.
Can we help with you social media influences? Contact us!
Contact Us
We want to hear from you, so what are you waiting for? Contact us today.
Get In Touch
Share this post
Comments