Why Should Content Curation be an Important Part of your Content Strategy?
Why Should Content Curation be an Important Part of your Content Strategy?
/images/uploads/blog/WHY_CONTENT_CURATION_IS_AN.jpg
Omaha Media Group
https://www.omahamediagroup.com/images/uploads/monster_gallery/Omaha-Media-Group-Black.jpg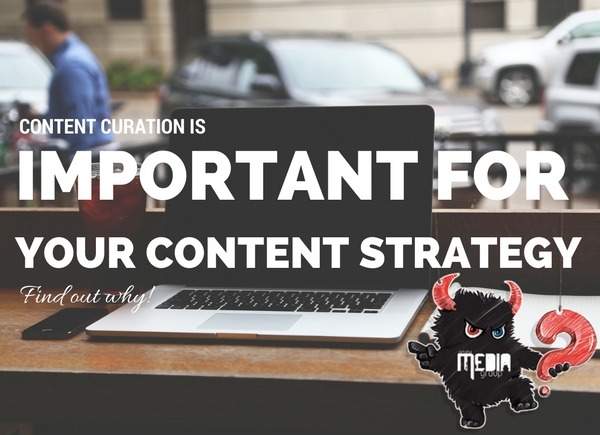 Content curation is slowly becoming an important tool for content marketers. Many writers suffer from writer's block sometimes, so, consistently creating fresh, original content that will be liked by your readers is not easy. Even if you are not suffering from writer's block, you may find out that your target audience is not interested in the kind of content you are serving them.
What are your options in such a scenario? You can share content that has been produced by your industry or domain peers and leaders with your audience and readers. Usually, good content is appreciated by everybody. You can use a number of metrics or even social websites like Pinterest and Quora to find out which articles or ideas are being hotly debated. If you publish these articles or blog posts on your blog or website, you are exposing your readers to new kind of content which is fresh, popular and has been well received.
You may also draw new prospects who were outside the range of your marketing efforts. Plus, if you do it ethically, that is, you use a software without 'no follow' tags, you can also build up a good relation with that person whose posts you are sharing. That way, you can build up a link exchange strategy and both the parties can share the other's content on their respective blogs or forums.
The following are some of the other reasons for which content curation has garnered widespread acceptability.
1. Content Curation Adds Authority To Your Blog
A blog must be authoritative because trust factor is very important in social marketing. Not all blogs or authors desire the same kind of respect or command. By sharing content created by the domain and niche leaders, you are letting your readers know that you are sharing authentic, well-researched, and reliable content. If you can establish the reliability of your content, link-backs will increase and you will also get more reliable backlinks which will also give your ranking a boost in the SERP.
2. Curated Content Finds More Likes And Shares
Since curated content on your blogs and websites find more traction, they are also shared more on social media sites like Facebook and Twitter. That increases visibility further and since you get to link back to your own blog or website, you are increasing chances of expanding your readership.
3. Content Curation Allows You To Be An Influencer
If you have the ability to select the best content produced every week and publish them in the form of a list with your own opinion stating why you liked a particular post or how it could have been improved, you become a key opinion maker in your industry automatically. That increases your value, and you can attract more readers to your blog who want to find all the quality content dissected and published at one place rather than having to search for it themselves.
4. Content Curation Improves Readership of Related Articles Created By You
If you have created articles which are closely related to the content that you have curated, you can link these internally and also share them on social media to improve not just the rank of your blog but also to drive traffic.
Content curation works wonders for most social media marketers, all you need to have is an eye for the right content. Ensure that the content adds credibility to your brand image and your portal will soon become more popular.
Do you need help with your content strategy? Contact us today to let your content team help you!
Contact Us
We want to hear from you, so what are you waiting for? Contact us today.
Get In Touch
Share this post
Comments