Instagram for business
Instagram for business
/images/uploads/blog/instagram-demographics-omaha-media-group.png
Omaha Media Group
https://www.omahamediagroup.com/images/uploads/monster_gallery/Omaha-Media-Group-Black.jpg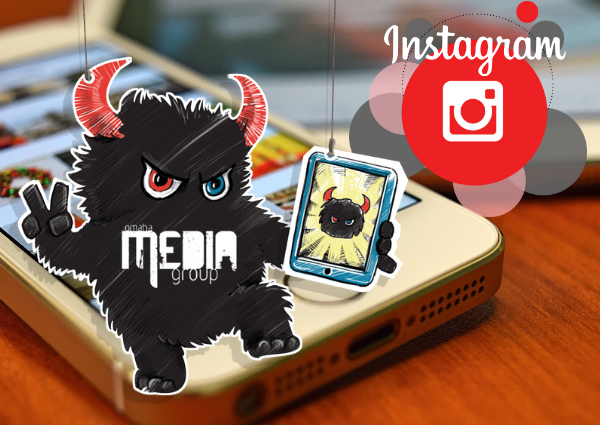 If you haven't started to utilize Instagram for your business, you're potentially missing out on over 800 million active users on the platform!
Hashtags
It's not just a "pound sign" or Jimmy Fallon skit. It's a "folder". Hashtags categorize your images in Instagram to aid in the discovery of content. As businesses and brands start to depend on the content their followers share, these hashtags, branded, specifically, only gain more importance.
Instagram posts that include a minimum of one hashtag retain 12.6% more engagement than posts that do not.
Engagement rates
Engagement rates on Instagram's social platform is significantly better than engagement rates on Facebook. In fact, the metrics are so different than many companies are ditching their Facebook pages altogether.
Recent studies are showing that brands are oftentimes gaining three times more engagement on Instagram than on Facebook. This social platform is the first of it's kind, focusing solely on visual content. Not shocking as the human brain processes visual content 60,000-times faster than text.
Branded content
Facebook has made a several large decisions over the course of the year regarding the content published and viewed on their platform. These decisions include showing less public content from publishers and businesses, focusing more on the content shared via friends and family.
Instagram, however, is embracing branded content. Highly visual content on the platform makes for branded content to come across as less intrusive compared to Facebook. Instagrams is now going so far as attempting to connect users with companies outside their following network.
The collaboration between businesses and Instagram is a great way to create a custom audience and to encourage traffic to your website.
User-generated content
Gaining user-generated content via Instagram is a dream for a brand and digital marketers alike. Customer testimonials, images and videos are an easy way to gain trust and followers in your brand.
Audience members who have not become customers of your business see this content as genuine and relatable. Moreover, the content you receive from your satisfied customers humanizes your brand for you.
Marketing Options
Instagram hosts a number of options for a business with their marketing tools.
All business accounts should utilize the Instagram Stories feature. This simple tool gives the opportunity to share fun facts, receive follower feedback, etc.
Going hand-in-hand with Stories is the Live feature. This feature is an excellent way to interact in real-time with followers. Live Streaming in 2018 and 2019 is a must.
The features of Instagram are complementary to other marketing strategies your company has in place. If your business isn't utilizing an Instagram account, we highly recommend looking into it.
Share this post
Comments