Marketing for Generations: Z Gen + Millennials
Marketing for Generations: Z Gen + Millennials
/images/uploads/blog/DIGITAL-MARKETING-SERVICES-FOR-GENERATIONS-OMAHA-MEDIA-GROUP.png
Omaha Media Group
https://www.omahamediagroup.com/images/uploads/monster_gallery/Omaha-Media-Group-Black.jpg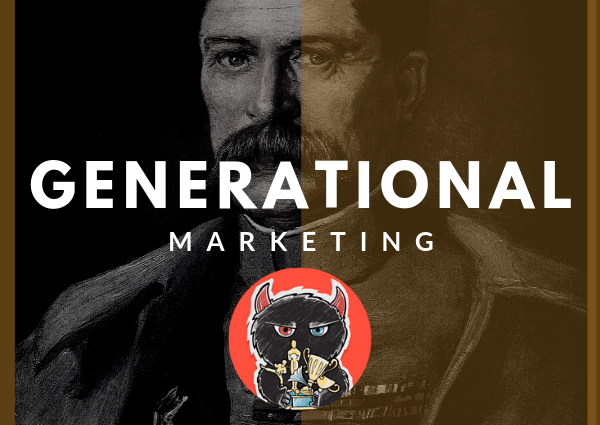 Digital marketing services have been paving the way for businesses of all sizes in terms of brand awareness, lead generation and customer service. As much as traditional marketing is amazing (who doesn't love a glossy print ad or Geico commercial?), digital marketing is kind of the "boss" these days. Ok - it is the boss.
Believe it or not, 2019 marks the first year the United States will spend more on digital marketing services than traditional tactics. Additionally, social media spending is anticipated to increase by nineteen percent this year alone.
What's this mean? Industries are beginning to recognize the importance of having a digital presence. While ninety percent of the U.S. population is on the internet in 2019, having digital marketing services for your business is a no-brainer.
But, with hundreds of social media sites and billions of search queries dominating the web, how does a business determine where they should designate their online presence? Naturally, this is where understanding the demographics of your customers comes in.
It's important to understand that all demographics, generations, in particular, purchase products in a different way. Some are more susceptible to advertisements while others see right through them. So, when your business understands how their ideal customer decides on a product, a business like ours can find the best digital marketing services to suit you.
Generational Marketing
While it's no mystery that each generation online is vastly different in a multitude of ways, they are similar in that the majority of them use digital media in some way, shape or form. Even the AARP crowd!
If your business has been trying to figure out how to utilize digital marketing, but you're not sure how to market for the generation(s) you serve, sit tight. We'll break it down for you.
The Z Gen
Sure, Generation Z is basically teenagers born from 1997-2012, but they still put almost $44 billion into the U.S. economy. The Z Gen is also considered the most tech-savvy generation yet - a.k.a. "digital natives".
While Generation Z spends hours upon hours on YouTube, Instagram and SnapChat, very few actually click on advertisements. So if your primary consumer ranges from the ages of seven to twenty-two, reconsider an exuberant amount of paid, clickable ads. Instead, consider engaging video content or YouTube ads that run alongside video content.
Millennials
Oh, Millennials - they get such a bad rap sometimes. Are they connected to their smartphones and social media the majority of the time? Sure. But they're also innovative, purpose-driven and brand-loyal. They're also on par for becoming the largest living generation.
Digital marketing services geared towards twenty-six to thirty-eight-year-olds should be extremely innovative, tech-friendly and mobile-driven! Not only does your business need a well maintained and consistent social media presence, your business also needs to consider email and text marketing!
Millennials are also more likely to connect with a brand on social media when making an online purchase. Having a thorough social media plan compliments the purchases they make and encourages them to be loyal to your brand.
What do smartphones, social media and brand loyalty brew up? User-generated content and Millennials love it. Encouraging user-generated content for your marketing strategy is an excellent and modern way to utilize "word-of-mouth" marketing.
It's interesting to see how each generation responds to different digital marketing avenues. One of the things we love the most about digital marketing services is being able to observe what works well and what doesn't, nearly in real time.
Digital marketing is data-driven and having the capabilities of adjusting a strategy based on your demographic response is so beneficial for your business! On Wednesday, we'll take a deep dive into digital marketing for the "upper level" of generations.
Who's your targeted audience?
Do you need digital marketing services to suit your generation?
Let's chat about it!
Share this post
Comments