Meet Bradley: Social Media Strategist
Meet Bradley: Social Media Strategist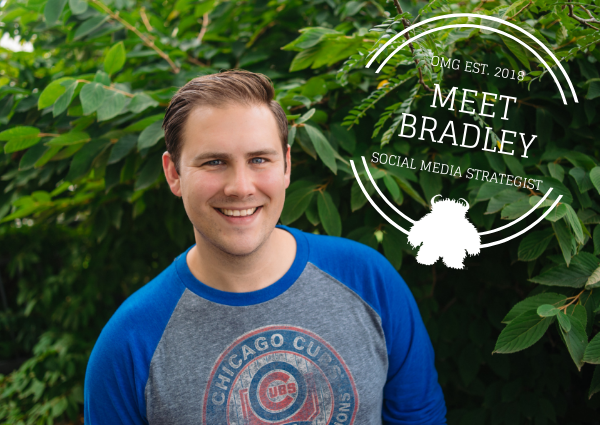 Social Media Strategist
We are so excited to welcome Bradley to our team of creative monsters!
Bradley was born and raised in Omaha. He comes to us from a different world, commonly known to many as TV News.
After graduating from Millard North High School, Bradley was a student-athlete at South Dakota State University. He was a diver for the Jackrabbits, not a swimmer. They are two very different things. He graduated with a degree in Broadcast Journalism, and a minor in German.
While in college, Bradley got his first taste of TV as an intern at KELO in Sioux Falls, South Dakota. After graduation, he moved to Twin Falls, Idaho to be the morning anchor and producer for local station KMVT's Rise & Shine morning show. After a couple of years away, Bradley was ready to come home and be with his family again, working at the station he grew up watching, WOWT 6 News.
Now, Bradley is dipping his toes into new waters, as a Social Media Strategist for Omaha Media Group.
In his spare time, Bradley likes to stay active. He has recently gotten into competing in triathlons, and enjoys biking different trails in the metro on his Bianchi. Bradley loves wine, coffee, binge watching Netflix, cooking, and hanging out with any dog he can wrap his arms around.
If you see Bradley out and about, don't be afraid to say hi, he also has a degree in the art of making small talk.
Share this post
Comments