Meet Ellie: Digital marketing intern!
Meet Ellie: Digital marketing intern!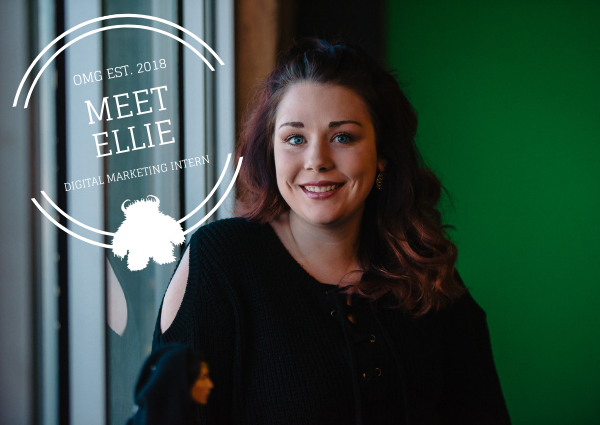 Ellie McCartney is full-time student at the University of Nebraska at Omaha studying communications and graphic design. If everything goes according to plan, Ellie hopes to graduate by December, 2019! Her hopes for after graduation are to get an offer at OMG in a full-time position in either digital marketing, graphic design or both!
Ellie first learned about Omaha Media Group LLC. in 2015 when she went to Millard West High School. She was driving to get lunch when she spotted the very noticeable OMG monster logo about their front door. Immediately, she knew she had to know more about this company.
Ellie admits that she has been waiting for OMG to post an internship in her area of expertise here ever since. Now, that Ellie is working at OMG, she is splitting her time doing digital marketing for two clients and some graphic design as well.
In her free-time, Ellie likes to eat chinese food, cuddle up with a glass of wine and play Rocket league on her boyfriends Xbox. Her favorite place to go for happy-hour is Sonic for their half priced Strawberry Limeades.
The intern hopes to learn more about the digital marketing industry and to become an essential member of OMG's marvelous team. She would like to thank OMG's leadership, Brad Nietfeldt, for this great opportunity to learn and be part of the OMG family.
Contact Us
We want to hear from you, so what are you waiting for? Contact us today.
Get In Touch
Share this post
Comments