OMG Powerball Challenge
OMG Powerball Challenge
/images/uploads/blog/omg_powerball_blog.jpg
Omaha Media Group
https://www.omahamediagroup.com/images/uploads/monster_gallery/Omaha-Media-Group-Black.jpg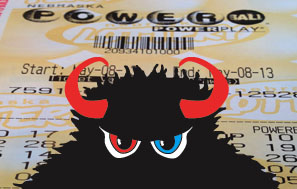 OMG Powerball Challenge
The current estimated Powerball jackpot is $222 Million, a $144.5 Million cash value! As most of you know anytime the Powerball Jackpot gets over $150 Million we like to have a little fun here at the Omaha Media Group offices and go buy a few tickets. Here is your chance to get in on our ticket winnings, should we win!

We decided to have some more fun and to buy 5 tickets, which if we win we will share a sum of $10 Million equally with you! In order to get your share simply do the following:

1) LIKE our Facebook Page
2) LIKE this image post
3) comment on this image post
4) SHARE this post to your Facebook Profile.
5) Join our company newsletter below

You must have your LIKES and SHARES completed by no later than 9:30 PM Wednesday May 8, 2013 to be eligible. We will be keeping track of the likes via emailContactor.com's social integration tracking plugin to validate your eligibility. MAKE SURE you are eligible, if we win and you aren't we will not be sharing the $10 Million Dollar portion of the winnings with you should we win.

Good luck to everyone!!
Subscribe to our Newsletter Here!
Contact Us
We want to hear from you, so what are you waiting for? Contact us today.
Get In Touch
Share this post
Comments