SEO Trends to Look Out for in the Coming Year
SEO Trends to Look Out for in the Coming Year
/images/uploads/blog/SEO_Trends_to_watch_out_for_DEC_26_OMG.png
Omaha Media Group
https://www.omahamediagroup.com/images/uploads/monster_gallery/Omaha-Media-Group-Black.jpg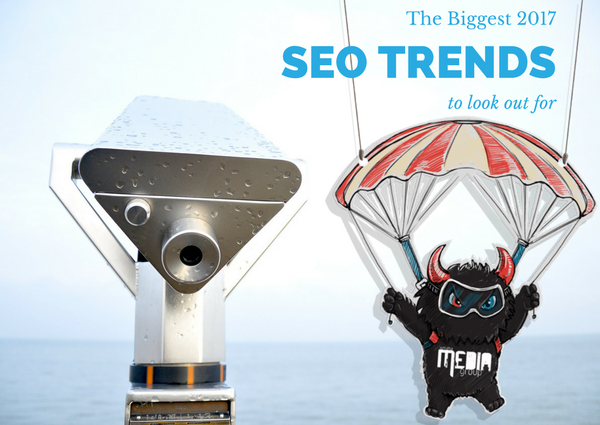 SEO has become the lifeblood of businesses, its importance cannot be stressed enough. Since the algorithms and search patterns are constantly changing, it is important to keep yourself updated regarding the changes in SEO trends. This will help you to optimize your campaigns, which will give you that competitive advantage that your business so requires in today's world. 2017 is right around the corner, it is time to pay attention to the SEO trends that will be big in the coming year.
Personal branding
2017 will see a lot of businesses resorting to personal branding to ensure their SEO campaigns' success. The recent years saw the power of personal branding through YouTubers like Pewdiepie and Casey Neistat. As far as the businesses are concerned, personal branding can be a very powerful tool that they can incorporate into their SEO campaigns. Once you have successfully established a personal brand, you will be able to boost your customers trust in your brand. This will drive more traffic to your site. The customer engagement rate will be higher as well.
User intent optimization
Search engines nowadays can handle complex queries. Users can type in full queries and the search engine will provide very effective results. Keywords are still important, however, by optimizing your digital content based on user intents, you will be able to boost your SEO campaign. Of course, you will need to do detailed research for this (what the users are searching, what will make them visit your page, and so on), and based on those research, you will have to tell the user's story to reflect the experience of the reader by altering the content.
A rise in content density and quality
You know how frustrating it is to go to different web pages and read the same thing, with minor alterations, again and again. You will do good in the coming year by creating quality content that is much denser. For instance, instead of writing 2000 words about a product or service, write only 200 words about it by keeping the focus more on function rather than form. This way, you will be able to deliver a high 'per-word' value.
Increased UEO (User Experience Optimization) implementation
UEO has almost become synonymous with SEO. Top search engines are favoring sites that provide the users with a better experience. This is clearly visible in the case of Google. Sites that load faster, that are optimized for mobile users, sites where the users are spending more time, Google are giving more preference to such sites. You will do well in 2017 by investing in UEO. Maybe your site needs only a few tweaks, maybe it needs a complete overhaul, whatever it is, go for it and you will be able to reap the benefits.
The increasing appeal of voice search
Voice search is gaining popularity. Cortana and Siri are prime examples of this. It is hands-free and fast, the appeal is right there. Also, the speech recognition error rate has come way down in the past 2 years. According to Behshad Behzadi, the director of Google's Conversational Search, the error rate is just 8% as of now. Two years ago, it was 25%.
Factor these future trends, and you will definitely be able to optimize your SEO campaigns in 2017.
Contact Us
We want to hear from you, so what are you waiting for? Contact us today.
Get In Touch
Share this post
Comments