Social media marketing strategies for E-commerce: How social media can help to drive sales
Social media marketing strategies for E-commerce: How social media can help to drive sales
/images/uploads/blog/Omaha-Media-Group-09.23-Blog_.jpg
Omaha Media Group
https://www.omahamediagroup.com/images/uploads/monster_gallery/Omaha-Media-Group-Black.jpg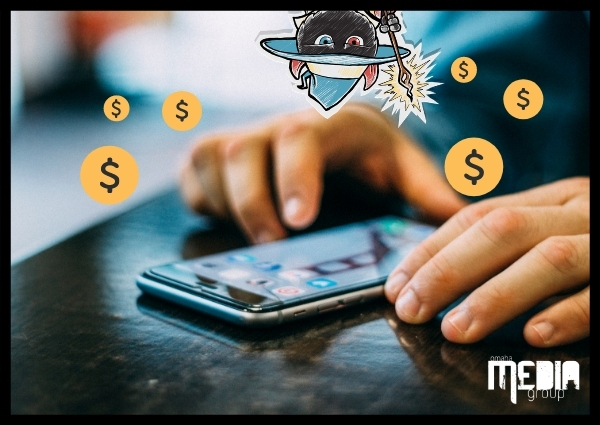 It is obvious that social media marketing is one of the most utilized digital marketing efforts out there because it is free to sign up for, has billions of active users on it daily and can help increase website traffic which helps with leads and sales generation. One industry that continues to turn to social media is the e-commerce industry. This is because shopping online has never been easier, and with that in mind, this is hurting the wallets of Americans all over the U.S.
How many times have you bought a product because of social media? TikTok? Instagram? We can raise our hands a time or two here. While some of these purchases are a success, the others are one that we immediately regret because online shopping can be difficult.
This is one of the downsides to online shopping that consumers find a bit more challenging because you can't physically inspect the quality of the product, but for e-commerce companies, there are ways to ensure that the product is worth the purchase!
Online shopping accounts for 60 percent of all Millennials purchases and Millennials are on social media just as much! Even withCOVID-19, online shopping has yet to change, but it did change the brick and mortar sector of the retail industry. This means that a company should be getting their website ready for the holiday season and every season following it.
What are some of the best ways to drive sales and website traffic to your site? With the help of a social media marketing Omaha expert and implementing social media marketing to your current strategy.
How to use Facebook to drive sales
Facebook offers a plethora of options when it comes to e-commerce and social media marketing, but the most common one used is their advertising. However, Facebook offers a number of other options for e-commerce companies as well.
Facebook Shop: This is an integration with your website's items that show on the company's Facebook page. This means that a consumer on Facebook can purchase products through the Facebook Shop which is through the company's website! It is a really cool feature that we have been able to utilize with one of our clients.
Giveaways: Everyone loves a good giveaway and this is an easy way to increase following on your Facebook page at the same time changing up your social media strategy.
Share content from previous consumers: Consumers believe consumers. Sure, a company is going to tell you how great they are, but what are other consumers saying? If you run an e-commerce store, more than likely, consumers will be speaking about your products whether they are tagging you in posts or not. If they are tagging you in posts, share them! That is how consumers will know your products are worth it. Also, if the post is negative, respond to it and explain how you are working on handling the problem at hand.
How to use Instagram to drive sales
Instagram Shops: Since Facebook now owns Instagram, a number of their e-commerce tactics have now been added to Instagram. Instagram used to only let e-commerce companies shop through the link in their bio, but as Stories and shop were introduced, the entire process was a bit smoother.
A company can link all of the products in their picture to their website on their regular Instagram posts or their Instagram Stories! This allows for an e-commerce to post their products in two places at once without bombarding consumers.
The thing with Instagram shops to keep in mind is that you have to have a presence on the app for a bit. If you are a new shop that tries to sell products on Instagram, it will tell you that without a presence before this you have to wait to be approved.
To get around that make sure to post the products for sale still, but maybe add in the caption the SKU number or always let consumers know the "link is in our bio to shop our products."
Highlights: Instagram offers highlights on each IG page to help keep those stories for longer than 24 hours. This can be beneficial for products that are still in stock, reviews from consumers and other content that is posted to stories.
A great example of this is any COVID-19 business updates. This could be its own story and let consumers know hours and what products are still in stock!
How does all of this drive sales?
E-commerce and social media marketing provide consumers with a seamless experience and one that is almost too easy. A consumer never has to leave the comfort of their home while shopping online. With over six billion people on social media, this also helps reinforce another layer of marketing to your target audience. Reach a consumer where they currently are at, and with COVID-19, consider this into the e-commerce and social media marketing strategy as well.
The easier it is to shop for the products, the better the chances a company has of snagging those Instagrammers while they are bored scrolling!
Contact Us
We want to hear from you, so what are you waiting for? Contact us today.
Get In Touch
Share this post
Comments