The 2017 Hacks For Driving Effective PPC Text Ads
The 2017 Hacks For Driving Effective PPC Text Ads
/images/uploads/blog/OMGblog3.jpg
Omaha Media Group
https://www.omahamediagroup.com/images/uploads/monster_gallery/Omaha-Media-Group-Black.jpg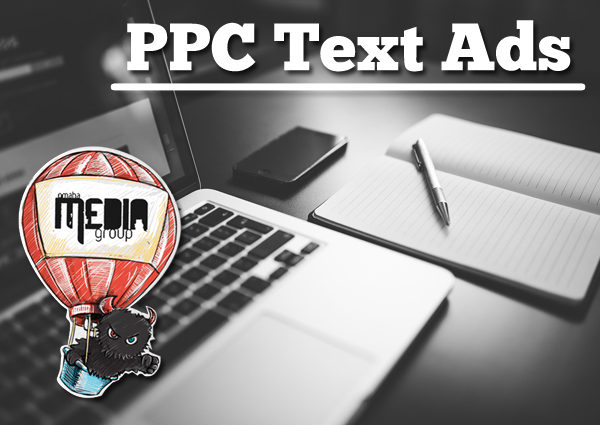 As the world is transitioning towards a highly digitized landscape, marketers are increasingly facing the challenge of grabbing eyeballs for their ads in a highly competitive online scenario. In case of search ads, marketers are already complaining about low CTRs and conversation rates, the quantities that show the effectiveness of search ads. And as we move into another year, times are likely to become even more competitive for marketers.
The good news: customizing search ads is possible. 2017 is going to be a little different because the evolution of text ads is likely to become more prominent in the digital space. Text ads have incorporated several components, and their effectiveness reckons upon a number of factors. And the latest customizations added to AdWords is surely making processes simpler for marketers as they can now write a single ad copy for both mobile and desktop devices.
Campaign segmentation based on devices: Should it be done?
Well, this depends completely on the marketer's campaign. Before you segment your campaigns based on devices, you need to see which devices are bringing you maximum impressions and clicks. You can make the mobile-only campaigns if a minimum of 70% of the impressions are then channeled from mobile devices.
However, if you launch an all-device campaign, then it is preferable to break the sources of traffic. For example, you see all-device campaign is doing well on mobile devices. You can now make the campaign a mobile-only campaign so get the maximum out of mobile users. How? You will have to have a mobile bid modifier in order to update on your bids. You can also duplicate the campaign and modify it for tablets/desktops.
How to Write PPC Text Ads?
Headlines are crucial thing to consider while running PPC ads. Without a compelling headline that includes the relevant keywords and a call to action, the campaign is likely to fail in getting clicks.
Relevancy is the first thing to keep in mind while writing a PPC text ad. The ad should be relevant:
To the product or service offered
To the user's intent (inferred from context and keyword)
To the marketer's landing page
PPC text ads consist of a title (headline), a display URL, and two lines of description. A PPC text ad should ideally do the following:
Incorporate the relevant keyword at least once
Communicate the unique selling proposition
Include a call to action
Ad extensions provided by Google are extremely useful in making PPC ads more compelling. Ad extensions provide additional links and more information about the product. The additional information usually includes the following:
Location and contact details
Images of the product
Sign-up field
You should also consider the demographic segmentation of your audience so that your ads are relevant to them. You may consider running two ad groups, one for new visitors and the other for existing visitors, so that you can target them with a broad range of keywords. The takeaway: use ad customization to target different audiences.
Bottom line
Crafting PPC text ads isn't a piece of cake, but once you crack it, you are sure to get higher CTRs and conversion rates from your campaigns.
Do you need help creating your PPC ads?
Contact Us
We want to hear from you, so what are you waiting for? Contact us today.
Get In Touch
Share this post
Comments