The elements of a good website design
The elements of a good website design
/images/uploads/blog/Omaha-Media-Group-04.20-Blog_.jpg
Omaha Media Group
https://www.omahamediagroup.com/images/uploads/monster_gallery/Omaha-Media-Group-Black.jpg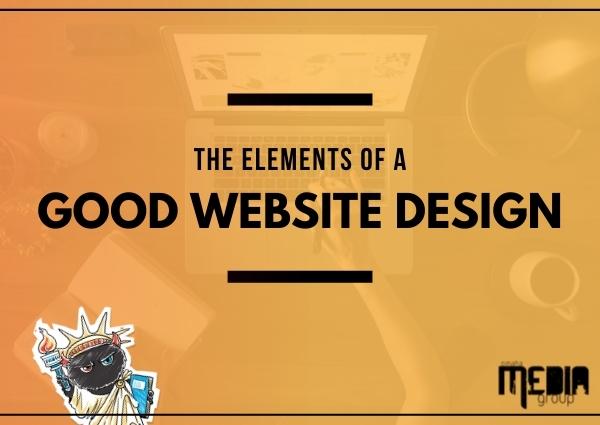 In today's digital age, most people search for a business online before they even set foot in the building. 97 percent of people who search online are looking for local businesses, according to a recent report. That means your company's website should be up-to-date and looking its best.
If you have not updated your website recently, then it is time to hire a web design Omaha NE company. They can help ensure your website is updated and looking credible. A report from Web FX says that 48 percent of people cited that a website's design is an important factor when determining a business's credibility.
That is why our web designers want to share with you what elements your small business's website should have.
Easy navigation
One rule that web designers follow is Hick's Law. This law simply says the more choices a person has, the longer it takes that person to make a decision. This is why many web designers use this law when it comes to navigation.
Business owners should want to keep their website's navigation as simple as possible. It would be best if you tried to limit your users' options to the maximum number of seven. However, if you have more than seven options, consider breaking them down into groups.
Simple layouts
A website layout is the structure of the website's visuals arrangement. For your website's layout to be successful, you need to make sure it works for your users. You want to choose a layout that helps the user understand your products or services.
Here is a list of some of the best website layout ideas:
Readable fonts
When you are branding your company, you most likely choose a specific font that fits your brand's identity. Although the font you choose for your company might work for your logo, it might not work very well for your website.
It is important for companies to use readable, user-friendly and web-safe fonts that work perfectly on all kinds of devices. Some fonts that professionals recommend using include:
Helvetica

Montserrat

Open Sans

Lato

Times New Roman

Oswald
User-friendliness
One important factor of website design is user-friendliness. You want to make sure your users are able to find what they are looking for without any struggle. If your site is user-friendly, it will ensure users come back and increase your ranking on search engines.
An effective way to make your site more user-friendly is by making it responsive. A responsive website is one that responds to the user's behavior and environment based on the screen size, platform and orientation.
Hire the

best web design Omaha NE company.

If your website is missing any of the elements listed, or you want to update your website, contact Omaha Media Group today. Our team of web designers ensures your website looks professional and credible. Contact us to learn more about our services.
Contact Us
We want to hear from you, so what are you waiting for? Contact us today.
Get In Touch
Share this post
Comments