Tips on How to Work with Influencers
Tips on How to Work with Influencers
/images/uploads/blog/HOW_TO_WORK_WITH_INFLUENCERS.png
Omaha Media Group
https://www.omahamediagroup.com/images/uploads/monster_gallery/Omaha-Media-Group-Black.jpg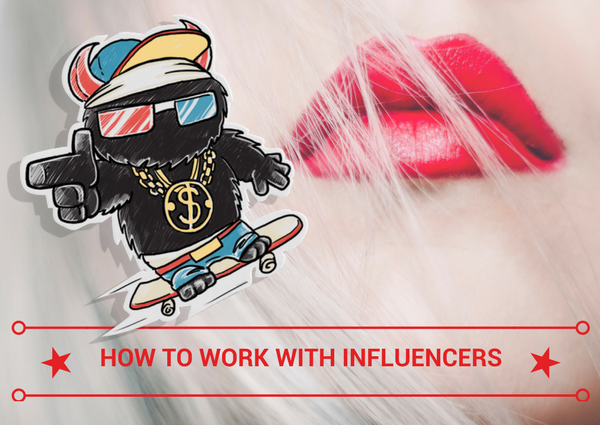 An influencer is a person with an impressive online presence who has the capability to influence the behavior and opinion of your target audience. They are social media personalities and bloggers, who have built a remarkable following over a period of time. They produce quality and interesting content, and their followers trust them. People relate to them easily and respect their opinions. According to Twitter blog, 40% of its users made a purchase after an influencer tweeted about a product or service. That's why the majority of the brands are working with influencers to reach and engage new audiences. No matter which industry you are in, you have a lot to gain if you work with influencers. If you are also planning on working with influencers, here are five tips that you can use.
1. Gift products and services
One of the best methods to expose your products and services to prospects is to give them to the influencers. Look for influencers who share similar views about your company. If they like the products and services gifted to them, they will leave a positive feedback with their viewers and readers. It will have a positive impact on the sale of your products and services. If you don't have a lot of products or services to give away, talk to influencers before sending out your gifts.
2. Sponsor posts
It is one of the most effective methods to work with influencers, especially bloggers. Basically, you are paying the influencer to talk about your brand on their blog or page, in their own voice. You can provide key points to influencers so that they cover them while talking about them. Partnering with influencers and sponsoring posts is a brilliant way to gain awareness in social media and secure links from authoritative sites.
3. Review products and services
Essentially, this is the result of gifting your products and services to influencers. They will align with your company and can be powerful tools to convince prospects to buy what you have to offer. Influencers are one of the most trusted resources available online. According to a survey by Hubspot, 81% of the shoppers conduct online research before buying products and services of high value. If they find that various influencers like what you have to offer, they will make a purchase.
4. Giveaways
You can link up with various influencers and work with them to give-away your products and services to their readers and viewers. You have to find influencers who resonate with your brand identity, who will improve the hype surrounding your products and services. After all, who doesn't love getting free products and services? Also, avoid making the procedure complicated as it will stop people from taking part in the giveaway. For example, if you are using Instagram as a platform for giveaways, you can ask the targeted audience to take a picture and tag your company using hashtags.
By following these simple tips on how to work with influencers, you will be able to boost the sales of your products and services.
Do you know how to begin your strategy with an influencer? Contact us!
Contact Us
We want to hear from you, so what are you waiting for? Contact us today.
Get In Touch
Share this post
Comments