How Can Small Businesses Find and Use Micro-Influencers?
How Can Small Businesses Find and Use Micro-Influencers?
/images/uploads/blog/HOW_SMALL_BUSINESSES_CAN_USE_MICRO_INFLUENCERS_BLOG_DEC_14.png
Omaha Media Group
https://www.omahamediagroup.com/images/uploads/monster_gallery/Omaha-Media-Group-Black.jpg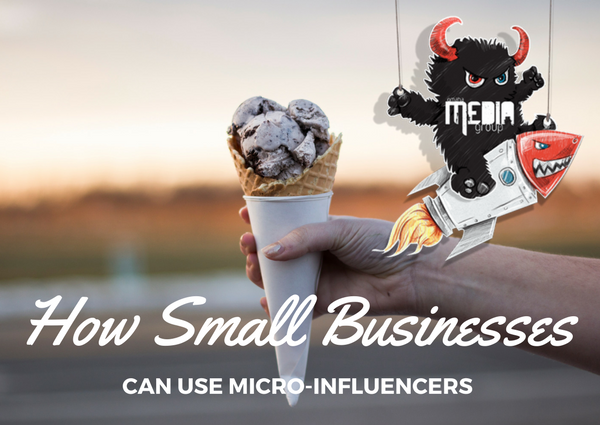 A small overview of micro-influencer marketing
If you are a small business owner who is looking to leverage the benefits of influencer marketing, you may do well by starting with micro-influencers. Micro-influencers who have a following among a small but highly targeted section of your target audience can create brand visibility, engage your audience, promote services and products among a highly targeted and motivated audience that matches your customer persona and also promote your contests, trade shows and events. All this can be achieved within a small budget.
Who are micro-influencers?
Micro-influencers are usually domain experts who are extremely knowledgeable about different aspects of their field and have a small but significant reach. Their follower count is usually much smaller than that of celebrities and tier 1 influencers but social indicators suggest that they have a better rate of engagement. Their voice is heard, their opinions are taken note of and appreciated and their followers usually consider them as an authority on their subject or niche.
How can small businesses reach them?
Finding the right micro-influencer in your niche or for a particular location could be difficult because of their relative lack of visibility. But in order to effectively launch your campaigns, you will have to find them and utilize their services.
1. Make use of keywords
One of the most common ways to find relevant micro-bloggers from your industry or domain is to use keywords that you think best describes their niche or service and then using various influencer outreach tools to find the exact and partial match of such keywords. That way, you could find a number of social media profiles which contain the keywords you are searching for. But, you would need a strong keyword research tool to find the most probable keywords.
2. Research for relevant hashtags
You can search for relevant hashtags and see the profiles and posts that have used the same hashtag. This is also a good way to identify micro-influencers. You can study a particular profile to understand the nature of content this influencer shares, how relevant they are to your products or brand and then use tools to do a small study of the followers and how relevant they are. If you find them relevant, send samples of your product to them and send them a formal invite to partner your campaign. However, the bonhomie and professional relationship may take some time to mature and hence, you would have to follow them, like and share their posts and also engage with them regularly.
3. Use local SEO to identify potential micro-influencers from a particular location
Many small businesses are focused on a small demographic group restricted within a small geographic boundary. Local SEO tools can help you identify local bloggers and other social media influencers who can promote your products and participate in your campaigns and using them, you can directly target their small but extremely loyal followers.
4. Study their content
In order to make sure that you have reached the right micro-influencers, you will have to study the nature of their content across different platforms and see whether the tone matches your expectation or overall brand voice. Also read through the comment's section and look at the social proofs to understand what the audience expects and whether they fit your defined buyer persona.
You can finally look for proofs of credibility. Has the influencer worked with a business of your scale before? How effective was the campaign? Once the influencer comes on board, you can ask for references which you can then verify and case studies which you can go through to understand his strengths and capabilities.
You can also share the content they are producing on your own website and social media channels and give more visibility. Ask them to do review of products and services you provide and take the feedback to the audience. Provide them with resources they need and also offer them guidance but never stifle their creative independence.
If done right, you can gain a huge leverage. Since the charges are usually low, you can use a host of micro-influencers to increase your reach and drive engagement rather than spending the entire purse on a big celebrity influencer. It would probably make more sense for your small business.
Can we steer you in the right direction for your micro-influencers?
Contact Us
We want to hear from you, so what are you waiting for? Contact us today.
Get In Touch
Share this post
Comments