Who's Who at Omaha Media Group: Stephanie
Who's Who at Omaha Media Group: Stephanie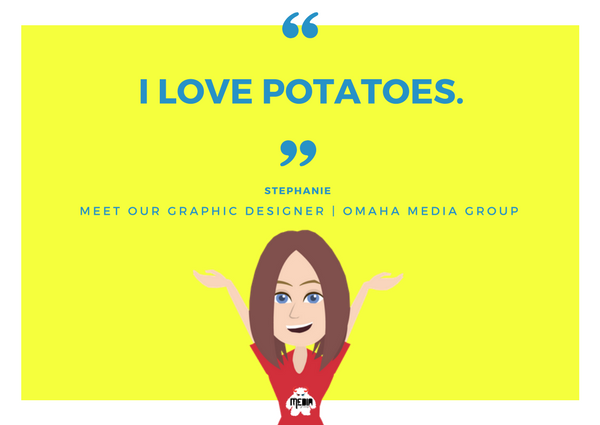 First Name:
Stephanie
Office Nickname:
Steph the Magician
What the heck do you do here?
Magic and graphic design
How do you take your coffee?
Hot and mocha, otherwise black.
Describe your daily at Omaha Media Group:
Every day is something different, but always 3D printing and creating some sort of graphics.
What's your favorite tool to use?
Photoshop, could not live without. Illustrator comes in at a close second.
Do you have a desk/office essential? If so, what?
Stress banana!!
If you could offer up one piece of industry advice, what would it be?
Styles are always changing, and you have to stay on top of them to make sure your brand stays relevant and appealing.
What's your social platform of choice?
Instagram - show me your babies and, more importantly, your dogs.
What are you listening to?
You already know. My Favorite Murder and other true crime or comedy podcasts. I'll switch it up with some Dirty Heads or G-Eazy every now and then.
Favorite industry-knowledge-gaining resource:
Dribbble is my favorite go-to for when I'm looking for inspiration, or just to see other designers' techniques.
Happy hour drink:
Budweiser, Queen of Beers.
Fun fact about yourself:
I love potatoes.
Currently, holds 2nd place in the Omaha Media Group ping pong challenge.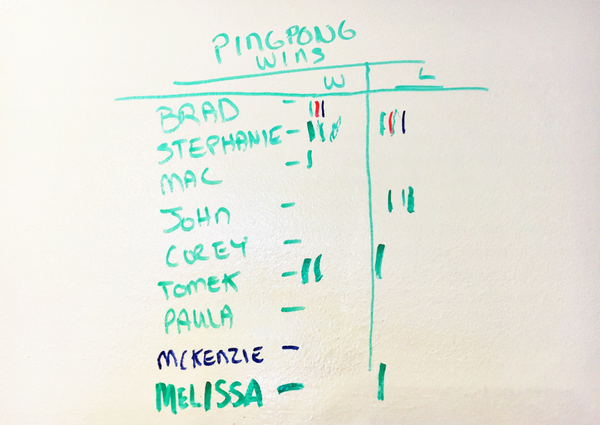 Want to spend some time talking about a project you need designed by Steph? Contact us!
Contact Us
We want to hear from you, so what are you waiting for? Contact us today.
Get In Touch
Share this post
Comments