Why Personal Branding Is So Important?
Why Personal Branding Is So Important?
/images/uploads/blog/WHY-PERSONAL-BRANDING-MATTERS-OMAHA-MEDIA-GROUP.png
Omaha Media Group
https://www.omahamediagroup.com/images/uploads/monster_gallery/Omaha-Media-Group-Black.jpg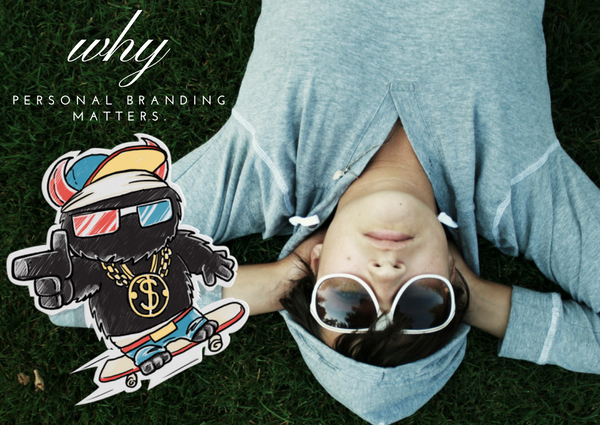 Personal branding is very important, especially in today's scenario where there is a dire need to be unique and stand out from the crowd. Self-branding is truly a godsend because it is a bit tricky to achieve but when you do achieve it, that's when things take a turn for the better.
The concept of branding itself is important because it attaches a personality to the message being delivered and therefore a sense of reliability. This is why your brand should have its roots in being authentic and engaging, instead of being complacent and simply boring (too similar to others and their offering).
Personal Branding Isn't Automatic
For many entrepreneurs, it's already difficult to focus on the nitty-gritty of their business but they must concentrate on building a personal brand as well. They must do it consciously otherwise, all of the long hours they are putting in might not pay off in the long run. There might be a lot on your plate as an entrepreneur but you need to take the time out and build yourself up.
Personal branding is important and it is also not automatic. It needs to be developed in order for people to associate with your business. Personal branding isn't something that will be able to take care of itself on the fly. As an entrepreneur, you may not realize it, but everything you do, regardless of being intentional or unintentional, is reflected as part of your personal brand to others.
There are ways that you can build your personal brand including leveraging social media and influencer marketing. But here is the "why" of personal branding.
Humanizing Your Brand and Its Sales
We all need human interaction from time to time; it's what makes us human. In sales, you use this interaction to make money and gain the trust of a potential buyer. Personal branding is one of the best ways that you can build the required trust.
Sales deals with human interaction. Of course, there are tools that help to keep things on track and help in automation of processes, but it is important to humanize yourself and your brand through really connecting with potential customers on a deeper level. That gains you their trust and loyalty.
It is difficult but the payoff is great. Regardless of your mode of communication, face-to-face, through your voice or a simple exchange of email messages, serve to add a level of personalization to your brand. It may not give you an immediate return but it will give you some positive word of mouth to build your brand.
Constantly Branding
Throughout all of your interaction with people, you're branding yourself in some way, shape or form. The interconnectedness of the world has reached that high a level that you simply cannot do without having something to reflect why you're doing what you are.
If you risk not actively participating to improve yourself and your brand, people will not hold you in high regard which is important for you and your brand.
So develop personal branding, so that you pay yourself off in the long run through a good reputation in your field.
Do you stand out in a crowd?
We can take your personal branding to the next level with our graphic design, web development, and social media team! You should take us up on it!
Get in Touch!
Share this post
Comments