Website design trends 2021: What are the predictions
Website design trends 2021: What are the predictions
/images/uploads/blog/Omaha-Media-Group-10.21-Blog_.jpg
Omaha Media Group
https://www.omahamediagroup.com/images/uploads/monster_gallery/Omaha-Media-Group-Black.jpg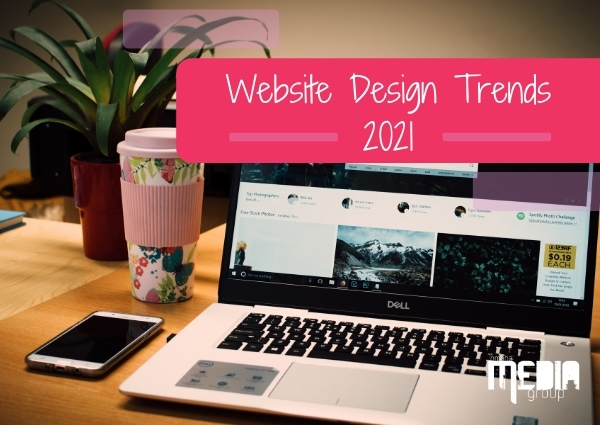 The digital landscape continues to evolve each year, and while many trends come and go just as fast as they start, there are always trends that continue to stay each and every year and develop to the latest technology.
Omaha Media Group's omg website design experts are always on the lookout for design and development updates that can be implemented for all new and updating existing client's websites, and with this in mind, these are the most common website design trends for 2021 that our experts are noticing across the board.
This has been a conversation that our omg website design and development and SEO team have been keeping in touch with for quite some time now. One of the biggest changes that companies will be seeing in 2021 is their website loading speed will affect their overall website's ranking.
At one point in time, a company's website had about three seconds to load, but with the newest update coming up in 2021, a website has about two seconds.
2. Voice User Interface (VUI)
Voice User Interface (VUI) design elements deal with AI technology such as Google Home, Alexa, Siri and other AI technologies. This type of technology is typically used in scenarios where users are not able to readily touch a screen such as driving or cooking.
Voice search was predicted to account for 50 percent of all searches, and while this might have fallen short this year, voice searches are still prevalent to a small percentage of search queries and their results. This means websites, their design and its content all should take into consideration voice search even if it accounts for a small percentage of search.
When it comes to VUI design, it is about keeping it simple. This is because the more complex the information is for the AI technology, the harder time it will have communicating back and finding the right information. This means the overall design and functionality of said design needs to be simple and have a strong error strategy in place.
3. 3D elements
While websites continue to move forward with more modern design elements, 3D elements are providing clients with bold and modern design elements on their website without slowing down the website itself. While this design element was featured on websites starting in 2011, 3D graphics and elements have made it a long way since 2011!
4. UX design elements
As an Omaha design agency, Omaha Media Group has been working on UX design and its elements for the last four years. User Experience (UX) is the way that consumers interact and their overall experience with the website itself. This ensures that the user is satisfied with their search experience from the moment they land on your website's homepage to the final "contact us" form success page.
This is also one of the biggest updates with Google page experience in 2021. This is because everything Google deals with in regards to its search engine is about providing the best experience and search results based on their queries. If there are websites that continue to provide an average or unsatisfactory search result, this website will find itself lowering in ranking over time on Google.

5. Interactivity
Another element that many companies are finding themselves adding is interactive elements on their websites to keep searchers engaged and on their website longer. For some time now, these interactive elements have been added to websites such as mortgage calculators on real estate websites.
Those are the top five trends that our Omaha design agency have noticed that will have the biggest impact on a company's website!
Share this post
Comments