Widespread WordPress Plugins and Themes Security Vulnerability
Widespread WordPress Plugins and Themes Security Vulnerability
/images/uploads/blog/wordpress_hacked.jpg
Omaha Media Group
https://www.omahamediagroup.com/images/uploads/monster_gallery/Omaha-Media-Group-Black.jpg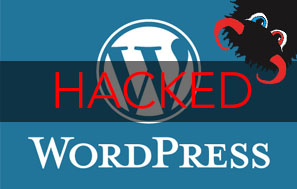 This is a general community announcement to bring your attention to an XSS vulnerability affecting multiple WordPress plugins and themes. The vulnerability is caused by a common code pattern used in WordPress plugins and themes available from most theme repositories, MonsterTemplates.com, ThemeForest and CodeCanyon, the wordpress.org website and other sources.
This issue is not limited to themes and plugins purchased from MonsterTemplates.com, ThemeForest or CodeCanyon. Anyone using a WordPress website, regardless of where the theme or plugin was sourced, needs to be aware of this and take immediate action to ensure it is secure.
What should I do?
As there is no simple way of knowing exactly which plugins or themes are affected, and the issue is widespread, our best advice is to periodically check for updates to any WordPress themes or plugins you are using and apply those available as soon as possible.
Most WordPress theme and plugin repositories are actively working with all authors, explaining the issue and asking them to check that their items are secure and to update them if necessary.
We expect these repositories to be continuously updated over the coming weeks, with the majority updated in the next few days.
For updates to items obtained from other sources, please check the repositories or contact the source of the product.
We strongly recommend continuing to check for updates, especially over the next few weeks, but also on an ongoing basis. It is important to always keep your WordPress installation and associated plugins and themes up to date. If you still have concerns, we suggest engaging an experienced WordPress developer to check whether your site is affected.
More details are available via the following links:
Contact Us
We want to hear from you, so what are you waiting for? Contact us today.
Get In Touch
Share this post
Comments