Best Methods of Repurposing your Old Content
Best Methods of Repurposing your Old Content
/images/uploads/blog/REPURPOSING_OLD.jpg
Omaha Media Group
https://www.omahamediagroup.com/images/uploads/monster_gallery/Omaha-Media-Group-Black.jpg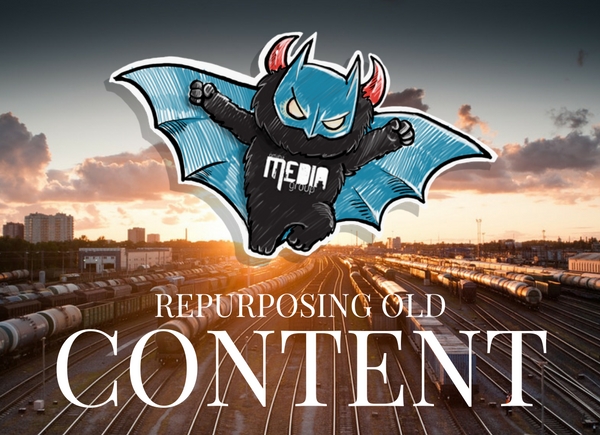 Creating meaningful, interesting, and popular content is not easy. However, when you create content which is well loved and liked by your target audience, you should find ways to repurpose this content in different ways that help to extend the longevity of this content; brilliant content can be modified in a number of ways.
Say, for example, you had created a blog post, now you can create a long article, an infographic, a Facebook post, an article for your LinkedIn page or as an pin on Pinterest. You can also add more pictures and more stats that were not available when you had created the original content.
That way, the content will always seem fresh. Repurposing your content will also save a lot of expenditure. A lot of content marketers struggle with the budget they have, and repurposing content saves them a lot of money. At the same time, they get to improve their online presence and also attract quality traffic to their site. Many SEO and content experts believe that you should spend time in creating a very original and authentic content, but then you should look at ways to leverage it better and get a better return on your investment. Repurposing your old content into new formats is one such method. You can also publish new formats into different forums and social media sites which will attract more traffic to your home site.
Here are some of the methods that you can consider if you are planning to repurpose old content.
1. Create Evergreen Content
Repurposing content becomes easier if it is evergreen in nature. A piece of content will have no meaning if it is stale or outdated. In the world of social marketing, ideas and practices shared and debated last year could easily go out of style this year. So, you will first need to create a few articles or blog posts which are generic in nature or are so fundamental that they can never become antiquated. These act as anchors to your blog. More importantly, these can be shared and published a number of times throughout your content schedule. All you have to do is keep updating it by adding new stats and images if available. You can also change its format before sharing it and target a new audience.
2. Republish Old Content
If you are planning to republish old content which is not evergreen in nature, you can still do it if it is highly optimized, which brings in high traffic but has low conversion or if it has low traffic but a moderate conversion rate. Do you have access to a new survey report? Use information from it. Try to add more internal links if you have published powerful content related to this topic on your blog. Do not try to pass off repurposed content as new. Try to have datelines which show the date of publication and the date of the last update.
3. Make a Presentation on Slideshare
You can create a small presentation with bulleted numbered lists, shorter sentences, and nice images and publish it on Slideshare. You can use the content idea from an old article, but the format is brand new, and will, in all probability, attract new readers. Slideshare is also a good referral site and if you share the link to the original content on your website, it will bring more traffic.
Creating original content is great but repurposed content is no pushover.
Do you need help creating content that can be republished in the future? Let us help you!
Contact Us
We want to hear from you, so what are you waiting for? Contact us today.
Get In Touch
Share this post
Comments