Importance of digital marketing and advertising during COVID 19
Importance of digital marketing and advertising during COVID 19
/images/uploads/blog/Omaha-Media-Group-04.01-Blog_.jpg
Omaha Media Group
https://www.omahamediagroup.com/images/uploads/monster_gallery/Omaha-Media-Group-Black.jpg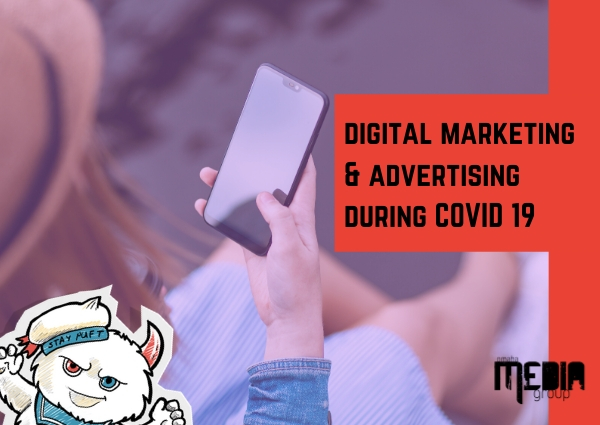 The world is in a current state of confusion and uncertainty, and with the situation changing by the hour, everyone is trying to strategize the next steps for the foreseeable future. During all of this confusion, it is crucial to a company's success after COVID-19 to break through this confusion and let consumers know they are there for the long haul.
All over the globe, companies are feeling the burden of COVID-19 from sales to making difficult decisions regarding staffing and hours, but during all of this, it is important to not stop marketing and advertising efforts.
Here's the importance of marketing during COVID 19.
Increase in online usage
As COVID- 19 continues to spread from coast to coast and across the globe, IBM Security has reported that internet usage has skyrocketed in suburban and rural areas while inner city areas have declined significantly. Typically, internet usage is the highest in urban areas and business parks, but due to social distancing, companies are combating this with having employees work remotely to continue business as normal as possible.
As internet usage surges to over 50 percent and streaming has increased by 12 percent, from virtual concerts to online shopping, your consumers are online. With more and more consumers at home, now is the time to hone in on digital marketing and paid advertising efforts.
The biggest mistake that a company could make during this time is slashing their marketing and advertising budget. What is really the overall importance of marketing during COVID 19?
Consumers want to be in the know!
Consumers and potential clients and customers want to know what a company is doing to continue to remain in business and help their employees during the process. 56 percent of consumers are interested in brands during COVID-19, and specifically, Millennials and Generation Z.
Omaha Media Group has been monitoring the situation and handling this by moving all employees to remote working while continuing business as normal. Our team has been sending out emails, blogs and weekly updates along with holding virtual meetings with clients to help them through this unprecedented time for all of us.
Furthermore, our social media posts have transitioned a bit to support other local businesses and help businesses with this online transition with relatable tips and information. While our company is still promoting products or services, even these promotion posts have transitioned a bit to be more informal with a final CTA!
This is what consumers want to see! Yes, this is one of the most critical parts when it comes to the importance of marketing during COVID-19. Now, more than ever, be authentic and show how your brand stands out against others. This transitions into the next point.
Do not market on the fears of the consumers.
There is enough fear out there, and with digital marketing efforts, it is imperative for a company to inform and educate on the situation and how your company is still moving forward during this time.
Here is a great example of a social media post that promotes a company's products and services while making sure all images are relevant to what is going on.
Another win in this company's book is using User- Generated Content from consumers who have purchased their products.
Another great example is this post that tells consumers how to properly clean their home and takes them to a blog or landing page that explains this post in more detail.
From there, make sure that content is curated to be relevant for this moment and even after this is all over. Another notion to remember is thinking about what the overall goal is after this is all said and done. Don't post something to simply be posting something!
As any business owner understands that all investments should be made with the final objective in mind- continue to grow and generate sales. Right now, starting or picking back up on Search Engine Optimization (SEO) is so critical for a company because your competition has either ramped it up or dropped it off.
After COVID-19 is over, where does your company want to sit in the search engines? Still on page two or five? No, page one. Right now, a company should hire an SEO expert who can handle keyword research, trending topics and get your content bank ready for business!
With this in mind, a company should invest in technical on-page and off-page SEO strategies that will continue to help a company's website rank after this pandemic is over.
While slashing the marketing budget might seem like the most vital option right now, evaluate and reallocate that money to hone in on marketing. With internet usage increasing and social distancing and quarantine mandates continuing into May and June of 2020, companies who work on their marketing now will continue to thrive.
Remote Working - How do I effectively communicate with employees?
Communication is not an easy tasks in any business, and as emloyees transition to virtual working spaces, how can a manager effectively communicate with their employees during times of uncertainty?
Contact Us
We want to hear from you, so what are you waiting for? Contact us today.
Get In Touch
Share this post
Comments