Live 360 Degree Video Streaming Reaches Periscope
Live 360 Degree Video Streaming Reaches Periscope
/images/uploads/blog/WED_JAN_25_OMG_LIVE_360_DEGREEVIDEO_STREAMING.png
Omaha Media Group
https://www.omahamediagroup.com/images/uploads/monster_gallery/Omaha-Media-Group-Black.jpg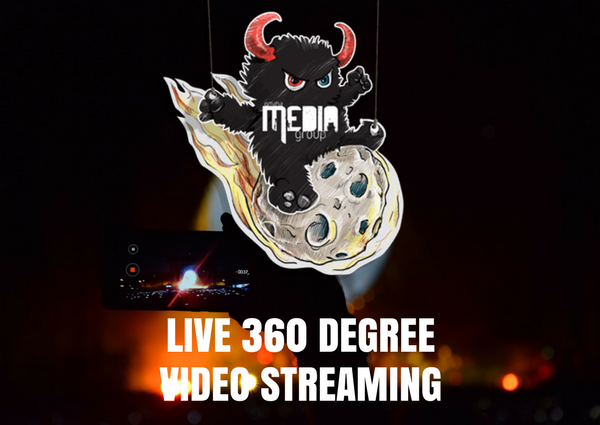 As brands and organizations are going digital, social networks are seeking to incorporate various aspects to develop meaningful relationships with consumers. The unique feature of social media is personalized interaction with consumers and measurability of performance. Digital content is getting revolutionized, which is why social networks are adopting different content formats and features to strengthen interaction and engagement.
What is Twitter and Periscope doing?
Both Twitter and Periscope are setting the bars for video broadcasting high by launching live 360 degree video streams. People can now watch 360 degree live videos on both platforms, but only a few partners have the privilege to use this feature. With the launch of Facebook Live, Twitter's Periscope identified the opportunity to enter the live-streaming market with the addition of a new 360 degree live streaming feature to the platform. The new feature is being tested, and is expected to be rolled out in the coming weeks.
How does live 360 video streaming work?
The function of this Periscope feature is easy to understand. The Periscope team said that the feature isn't about just going places. Rather it allows broadcasters to anchor the experience so that they can interact and connect with the audience from wherever they are sharing the video.
The new feature has a "Live 360" badge on it, which allows users to start streaming videos instantaneously. People can simply use their fingers on the screen to change the direction of the video. Twitter is focusing greatly on the feature for monetizing its services. The 360 degree live video streaming feature is available on Periscope desktop as well as mobile applications.
How is the new feature going to affect brands?
Although brands have been using Periscope for some time now, the new feature added to the platform is likely to bring greater benefits to brands.
Exposure to a larger audience
Social media audience desires interaction and engagement with brands. The new feature is likely to reinforce all connections between brands and consumers by providing meaningful videos. These videos are can be streamed in real-time, and viewers can enjoy a 360 degree view of events or other brand aspects being shared on the platform. As a result, brands are able to attract a larger audience by kindling interest for the brand in them.
Greater brand exposure
With the live streaming feature, brands can move beyond showcasing themselves before the audience, and educate them about various aspects of the brand. Consumers get a greater exposure to brands as they are able to see various aspects of the brand with their own eyes.
Develops a sense of urgency
With Periscope's new feature, brands can urge consumers to check the "limited time" offers and convert them to actual customers. It creates a sense of urgency because the video would be available for live streaming only for some time, after which it is taken off.
Better interaction
The live video streaming feature makes interaction with consumers fun, exciting and seamless. Better interaction increases the chances of converting people into actual customers
Are you using the live streaming app, Periscope, to market? Are you using other live streaming apps? Let us know how it works for you!
Contact Us
We want to hear from you, so what are you waiting for? Contact us today.
Get In Touch
Share this post
Comments