The scariest website myths debunked
The scariest website myths debunked
/images/uploads/blog/Omaha-Media-Group-10.29-Blog_.jpg
Omaha Media Group
https://www.omahamediagroup.com/images/uploads/monster_gallery/Omaha-Media-Group-Black.jpg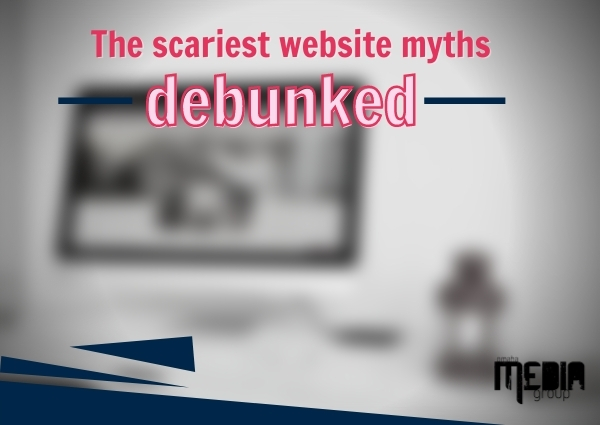 The last thing that any company wants to do is fall behind, but it happens more often than not with a company's digital presence. And as companies turn to the internet to figure out answers to their most commonly asked questions, this is where website myths can start to appear.
It is important to understand the difference between website myths and facts, but if you aren't an expert in the industry, it can be difficult to distinguish what is a fact or myth because sometimes the answer is not always clear.
These are five website myths that our experts want to debunk for good!
1. Once it is live, the visitors will come
The new website is live, congratulations! As a creative management firm, we understand that this is one of the most pivotal elements of a company's digital strategy. This is because the website is the hub for all things digital for companies moving forward, especially during COVID-19. However, one of the biggest website myths is that once the website is live, the visitors will start to funnel in.
This is an old school approach that still permeates the digital marketing industry. This is one of the hardest myths to debunk for clients. The old saying goes, "build it and they will come" but that isn't the case in our digital landscape.
A company might only compete with local competitors, but in the digital landscape, it is harder competition. You compete with local, semi-local and national brands that are all fighting for the same audience. With that in mind, even if it is only local competition, local competition is understanding the needs of going digital as well, which in return, creates an even hyper-focused local friendly competition.
2. I'll rank right away
This is arguably the other largest website myths out there because a company needs more than a brand new website to rank. Once upon a time, a company could launch a website and rank, possibly. However, circa 2010 when Google changed its search engine with some of the largest core updates, this is no longer the case.
This depends on a multitude of factors in place ranging from the competitiveness of the industry itself to how established the website is. If it is an older website with some SEO in place and a recent redesign, it could be much easier, and they could gain new and old ranking back faster, but not right away.
At the same time, if the website is brand new and has never had a presence before it will take a minimum of six months to even begin ranking!
3. Once it is live, it is finished
A website is never finished. Let us repeat that, a website is never finished. From ongoing SEO maintenance and updates to website maintenance and everything else in-between, a website is never complete!
4. Accessibility means it is mobile friendly
Accessibility and mobile friendliness do not go hand in hand! Accessibility is the ability for anyone to easily navigate your website with a physical or mental impairment or disability. Accessibility provides this person's screen readers and other devices to scan, read and navigate through the website as seamless as someone who is using their laptop.
A mobile friendly website is a responsive website that allows for the website to reformat based on any device it is viewed on. A mobile friendly website is just as important as an accessible website, but these two notions are not the same!
5. A good design will last forever
About 90 percent of the content on a website never reaches the first page of Google's search engine, and part of this can be due to a lack of website design and development strategies.
A website design from even two years ago is more than likely outdated. This is because Google is constantly creating new standards for its Google Development Partners to follow, to improve its search engine and continue to keep consumers happy and engaged.
With these new search standards and updates, it is imperative that companies understand that this last website myths is one that needs to be evaluated at least every two years.
Share this post
Comments