Why Blogging is Essential for Good SEO Results
Why Blogging is Essential for Good SEO Results
/images/uploads/blog/WHY_BLOGGING.jpg
Omaha Media Group
https://www.omahamediagroup.com/images/uploads/monster_gallery/Omaha-Media-Group-Black.jpg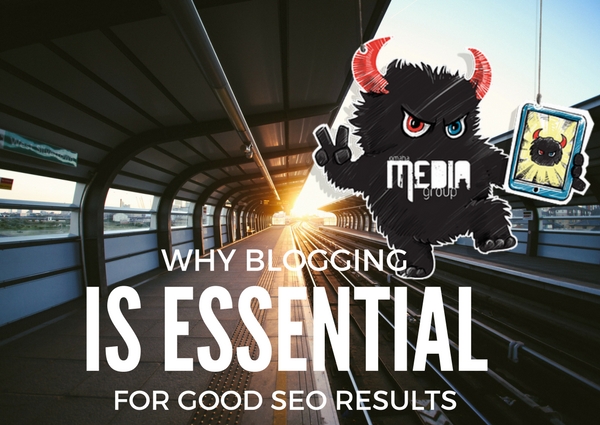 Blogging is essential to your marketing efforts from multiple angles which include branding, customer engagement, customer empowerment, direct sales conversion in some cases, becoming an industry leader and influencer, and building up a network. However, there is another very important reason why businesses should ask their executives to blog, as well as have professional blog writers to promote their business.
Blogging gives you an edge over your rivals in terms of SEO. Many SEO experts have said, and Google has also hinted time and again, that it considers blogging as an important ranking factor of a website. Studies have shown that websites which publish articles on their blogs and update them regularly get better SERP ranks than those which do not.
Content is The Key
Content rules SEO. Without dynamic and engrossing content, all your other SEO efforts will fail. If you manage to add originality to your posts, you will find new readers and other authors also referencing your posts which will add credibility and build reader confidence. You can also exchange links, guest blog, and build a good relationship with your fellow writers.
Blogging Boosts SEO
The following are some of the reasons why blogging boosts SEO directly or indirectly.
1. The effectiveness of keywords is diminishing
The days of cramming a blog post with random keywords are over. Now, you will have to use keywords that are unique but still appear regularly in search queries. It has become far more important to focus on the creation of content that solves problems and answers questions. If you can use long tailed keywords naturally, that helps, but focusing on keywords alone or writing short 300 word articles are slowly losing relevance.
2. Social media boost up
If you can connect your blog posts to your social media accounts, you will give search engines one more item to return against a search query. If you can embed the meta-description, titles, and alt tags with popular search terms, it will definitely boost your search engine ranking through social media listings.
3. Backlinks
If your blog is popular, it can get many organic backlinks like when people reference your post. You can also get into a link sharing agreement with your peers from the industry as long as you are being scrupulous and follow white hat SEO techniques. Just asking someone to share your posts in exchange for sharing their posts as a quid pro quo set up no longer produces great results. Focus on problem-solving, and be authentic, and you will continue to get good backlinks which hold value.
4. Internal linking
Publishing blog posts also assists in internal link building exercise. Internal linking means linking related posts or content which are there on your blog or website. Search engines are known to give importance to internal links as well and this can help you in improving your SEO scores.
5. Fresh content
Google has revealed that it tends to give higher ranking to an article addressing a particular issue which is fresh and has been recently published or updated than one which is quite old and not up to date. So, if you produce new articles or add new, relevant information to your old posts, your posts are far more likely to feature higher on search engine pages.
Blogging is pivotal to your SEO efforts. You cannot ignore blogs. Almost all websites try to feature a blog, although, the purpose and nature may vary greatly. Continue with your blogging efforts.
Let us help you create a blogging strategy to help increase your SEO rankings!
Contact Us
We want to hear from you, so what are you waiting for? Contact us today.
Get In Touch
Share this post
Comments