Why we love being digital marketers in Omaha
Why we love being digital marketers in Omaha
/images/uploads/blog/OMAHA-DIGITAL-MARKETING-AGENCIES-OMAHA-MEDIA-GROUP.png
Omaha Media Group
https://www.omahamediagroup.com/images/uploads/monster_gallery/Omaha-Media-Group-Black.jpg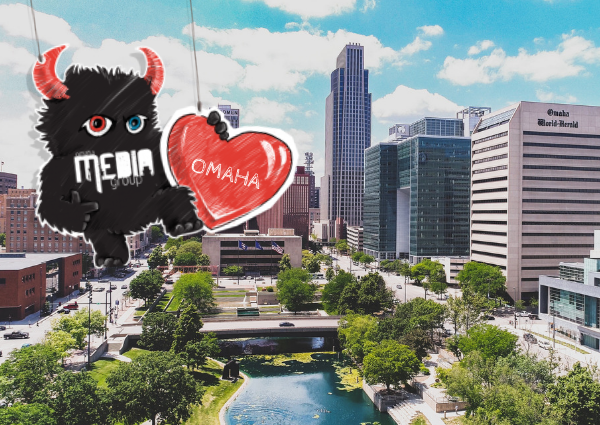 "Do what you love and you'll never work a day in your life."
Cliche or not, we truly love our careers. Being digital marketers, SEO specialists and web developers in Omaha is easily one of the most rewarding jobs we could have asked for. Being the slight "nerds" that we are, we love creating, developing, growing and tracking success in a multitude of ways.
But why in Omaha?
For many of us at OMG, Omaha is and always will be"home."
Some of us have moved away only to come back again, while others grew up far from here, but chose to call Omaha "home." As for the rest? Well, we never left.
The Midwest is home to over 150 Fortune 500 companies, 25 percent of all U.S. computer science graduates, thousands of innovators, over 45.2 billion acres of agricultural land, the College World Series and our hero, Warren Buffett.
The Midwestern roots of Omaha are vast, but make for the perfect melting pot of clients we're so lucky to serve.
Omahans are genius.
Hand's down, we have the best, hardest working, most brilliant clients around. Are we bragging? Absolutely.
Who better than to invent the popular fish skinning device, SKINZIT®? Obviously, Omaha natives. Working with SKINZIT® and fishskinner.com has not only been insightful to the outdoor industry, it's been a lot of fun.
Going hand-in-hand with SKINZIT® is Frisco Spices! This Omaha-based company is down-to-earth, innovative in their craft and plain ol' delicious.
Building a new e-commerce site and digital marketing strategy with the Omaha spice company has made us believe we're sous chefs, at best. We love working with them so much that we've added their Sloppy Joe recipe to our office potluck rotation.
Omahans are good.
One of our favorite things about working as a digital agency in Omaha is working with businesses that are dedicated to doing good in the community.
Madonna Rehabilitation Hospitals, while originating in Lincoln, Nebraska, expanded into Omaha to provide the best complex medical, traumatic brain and spinal injury rehabilitation and care in the nation. Working with them has been close to our hearts personally, professionally and technically. Not only are they innovative on their own, we've been successful in technology innovation with them.
Continuing the good work in Omaha is DREAM and Warren Academy. Both operate locally and are founded by Nebraska Cornhusker native, Steve Warren. Founded in 2006, DREAM is dedicated to helping poverty-stricken, at-risk youth via education, athletics and mentoring.
Speaking of education and youth, we encourage you to look into Smart Girl Society. Being in the tech industry, we understand the dangers and responsibilities of social media. CEO Amie Konwinski and her team are dedicated to empowering families and in the digital world alongside digital safety.
Working with Smart Girl Society on mobile applications, web development and digital marketing has been a true compliment to our business.
Our long list of local clients is continuously growing and we love to brag about them. Not only do we love working with our clients on the technical front, we love working with them to innovate their processes so they can keep doing good in our community.
Are you a local Omaha business that's in search of web development, digital marketing or SEO?
We'd love to be the ones to help you with that.
Send us a message!
Share this post
Comments