How and Why SEO and PR Should Work Together?
How and Why SEO and PR Should Work Together?
/images/uploads/blog/seo_and_pr.jpg
Omaha Media Group
https://www.omahamediagroup.com/images/uploads/monster_gallery/Omaha-Media-Group-Black.jpg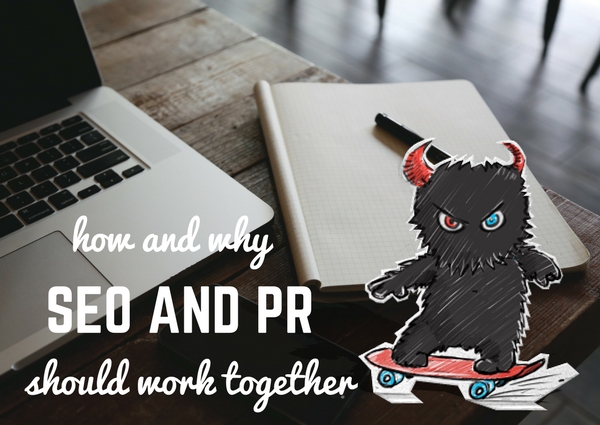 There was a time in the not so distant past when PR and SEO existed in silo and were considered to be separate departments. While, in a traditional organizational setup, the PR department usually reports to a C-level executive, and the SEO and content executives comprise the digital marketing department with a separate manager. That is how, despite having similar goals, they have been viewed to be two unconnected departments and forms of communication.
It is only recently that communication experts and corporate entities are starting to see the importance of not allowing various communication channels to exist in silo. They have to be integrated into the marketing and branding campaigns. They should be viewed as different levers that run the same machine rather than being different machines. Both PR and SEO executives have different educational backgrounds and skill sets. However, they should work in tandem to make marketing and communication efforts effective and fruitful.
Answering the Important 'Why' Question
1. Augmenting social shares
Today, it's just not enough to create digital content. You will have to make sure that it not only reaches the target audience but also provide them reasons to share the content on various social media channels organically. SEO and PR departments can work together to amplify the power of social media campaigns. Although Google and other search engines can't track and rank implied links or brand mentions as well as its algorithm tracks backlinks, it has made it clear that in future, the importance of brand mentions will significantly increase. PR executives know how to "influence" social influencers, powerful media channels (paid and organic) and the different consumer groups and get more brand mentions on social media. The SEO can track the performance of social media efforts and tell them using various metrics how much their endeavor is fructifying.
2. Getting back quality backlinks
Quality inbound links are an important SEO ranking factor. SEOs reach out to bloggers and other influencer groups and PR executives control the paid media outreach. They have a vast sphere of influence among the company's external as well as internal "publics". The SEOs can help them optimize their press release and other copies that they share with various media organizations with relevant keywords so that the keywords appear more and more in various published content. This will definitely help to amplify the SERP ranking. Also, SEOs can tell the PR executives about the anchor texts that they want to be linked to. PRs can then make variations of the anchor texts containing 1 or 2 relevant keywords and share it with their target groups who in turn will use them in their copies will making references and thus help improve digital ranking.
3. A consistent brand voice
It is very important to send a single, uncomplicated message across all channels. If SEOs and PRs work together, they can coordinate with each other so that a single stance or voice is adopted across all formats of content creating consistent brand identity.
Answering the Important 'How' Question
The PR and SEO teams can brainstorm on different projects rather than working separately. They can feed off each other's contact lists, research material, and skills. The PR and SEO teams should create a content calendar which should be followed rigorously so that different things are not promoted at the same time or different teams don't try to vie for attention for different projects. SEOs can help optimize images and links in PR copies by including relevant alt tags, title tags and Meta tags and descriptions as well as keywords.
If they work together, they won't duplicate work done by the other group. They can decide and focus on different influencers as well as target groups and ask for help wherever necessary from the other group; they should remember that they are partners and not competitors.
Also, the SEO and PR teams can repurpose content produced by the other group and use them to target their own prospects. This would save time and effort. Also, the PR group of a company can help build life-long relationships which can give SEOs quality links.
If your PR and SEO teams are still working under separate umbrellas, you have been missing out on all the quality online traffic and offline publicity that you could have got had they been merged. Make correct the mistake and your brand will fly!
Contact Us
We want to hear from you, so what are you waiting for? Contact us today.
Get In Touch
Share this post
Comments